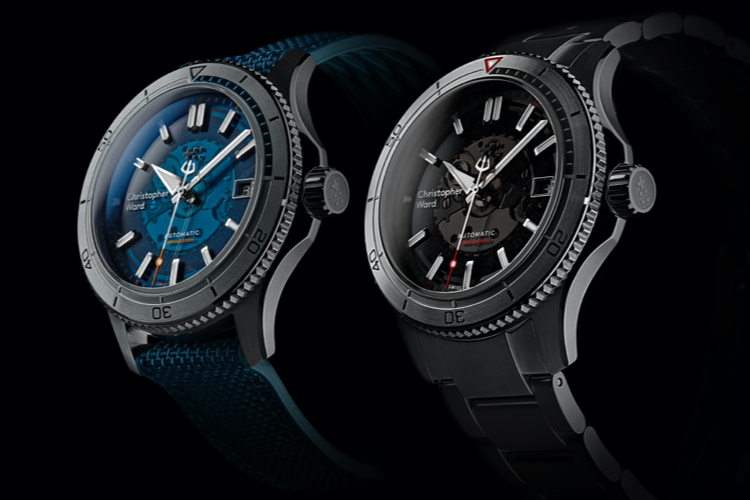 The C60 Sapphire: the difference is clear
Engineered for the deep – with a dial that aims for the stars.
---
You never forget the first time you see the C60 Sapphire, whether that's the original blue, the mysterious black edition, or the new bold orange version. All three carry a dial made from translucent pure sapphire, precision machined to a thickness of less than a millimetre.
On the C60 Sapphire and C60 Sapphire Orange, the 0.6mm-thick sapphire dials are backed by a sliver of polycarbonate to give them their seductive blue or glowing orange shades.
For the C60 Sapphire Black, the sapphire is exposed to both a vapour of silver and carbon graphite, and one of silicon oxide. The result is a mesmerising 'smoked' dial just 0.8mm thick.
All three dials let you see the workings of the Swiss automatic movement from the front – and through the transparent case back.
But sapphire isn't just beautiful to look at. It's also highly transparent and incredibly tough – in fact, it's the world's third-strongest mineral. So that when you put the C60 Sapphire through its paces, it won't crack under pressure.
And as a professional-grade dive watch, it's able to function at depths of 600m.
Which means whether you're exploring the deep or just going for a stroll, you'll be wearing a watch that's in a league of its own – clearly.
What the press say

"With the C60 Sapphire, Christopher Ward continues to dance to the beat of its own stylistic drum, creating a distinctive diver that sets itself well apart from other offerings."

"Simple, strong, packed with flair: even if you're not planning to swim deep any time soon, this is an absolutely beautiful timepiece."

"The C60 Sapphire is water-resistant to 600 metres, while its glossy sapphire dial adds interest and luxury."

"This watch is a stunner, no doubt about it. Take the price point into consideration, and it's really a no-brainer."

"If you want your watch to have truly unique elements, the Sapphire is the one you've been waiting for."

"One of only a handful of watches with a transparent case back designed to go so deep."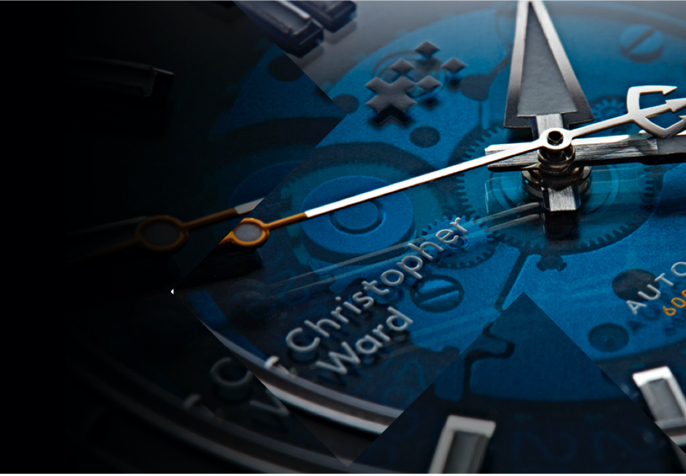 Loupe magazine
The C60 Sapphire: seeing is believing
Many watches are handsome, but some are beautiful. And then you get one – like the C60 Sapphire – that's a total knockout.
Read now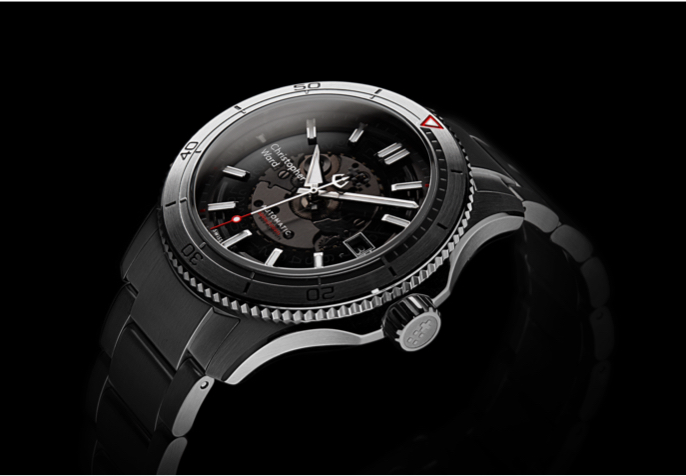 Loupe magazine
Dark materials: the
C60 Sapphire Black
The see-through bestseller of summer 2020 gets a magical moody makeover.
Read now