The world's first international trading watch
The world's first international trading watch
You like to be informed. And you know a great deal when you see it. That's why you're a TradingView member.
And it's why the limited-edition C63 TradeTime™ is a watch tailored to your needs.
The C63 TradeTime™ is powered by a modified ETA 2893-2 'GMT' movement, and is the first mechanical watch ever that allows you to monitor the opening and closing times of the world's top 10 stock exchanges.
By lining up the rotating disc to the white reference line, you can see when New York is ready to open, when London's about to close, and how long you have to wait until you can trade in Tokyo. You can even factor in Daytime Saving too – if applicable.
At 39mm, the ergonomically sculpted Light-catcher™ case will suit all wrist sizes, while the dial plays host to a handset and indexes deep-filled with Super-LumiNova® paint, delivering luminous timekeeping after dark. You'll also find the TradingView logo at the 12 o'clock position.
Turn the case over and you'll find a quote from Lord Byron's Prometheus deep-stamped around the case back. "Thou art a symbol and a sign to mortals of their fate and force" – chosen because he stole fire from the gods and in doing so created human civilization.
Aside from its mechanical complexity, this is also a capable sports and diving watch, with water resistance to 150m.
Finally, the watch is only available to TradingView customers for the next four months, and you can make an amazing saving of 40 percent from its retail price if you order within that time. And as well as the usual payment methods, you can also pay with cryptocurrency through BitPay.
More
Less
ETA 2893-2 automatic movement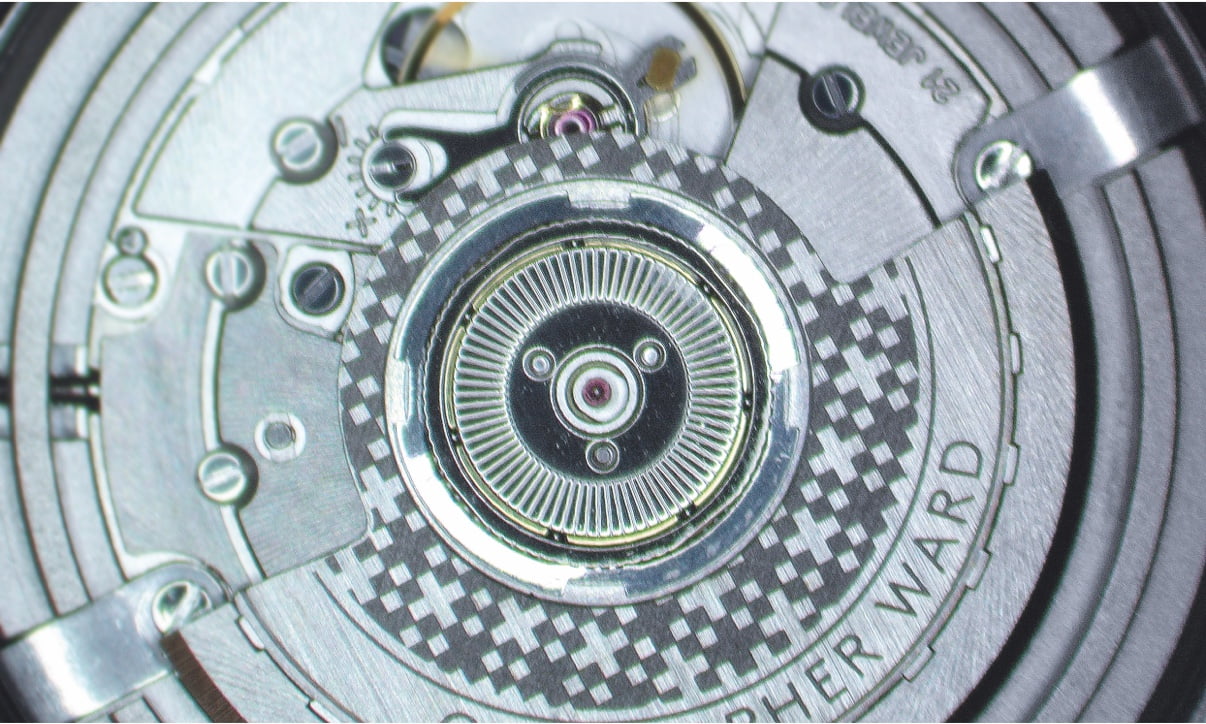 ETA 2893-2 automatic movement
The ETA 2893-2 is one of the watch industry's go-to 'GMT' movements – ie: it lets you monitor two time zones at once. Here, Christopher Ward's technicians have modified the movement so that a disk, rather than a hand, is used to display the 24-hour functionality – something which allows you to track market times around the world. Another plus is the power reserve of 42 hours: this means you can take off the watch for nearly two days and it'll carry on ticking.
More
Less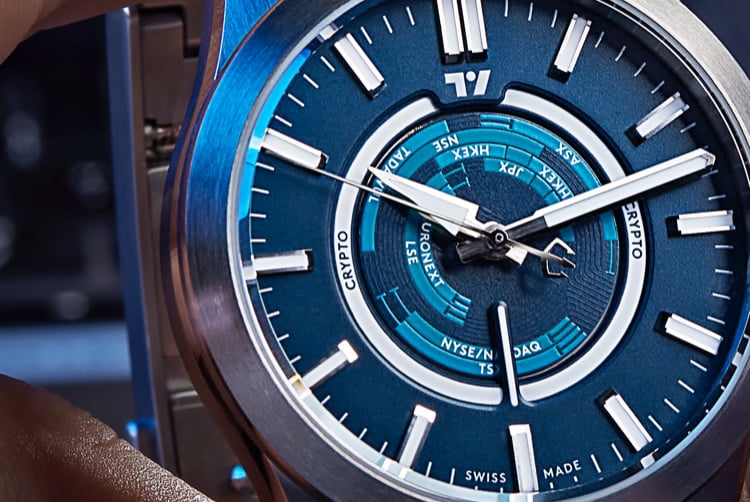 Dial in the individuality
A unique dial – on a watch like no other. While the outer area plays host to the indexes, the centre is taken up with a 'Market Tracker' disc that allows you to follow the opening and closing times of the world's key financial markets.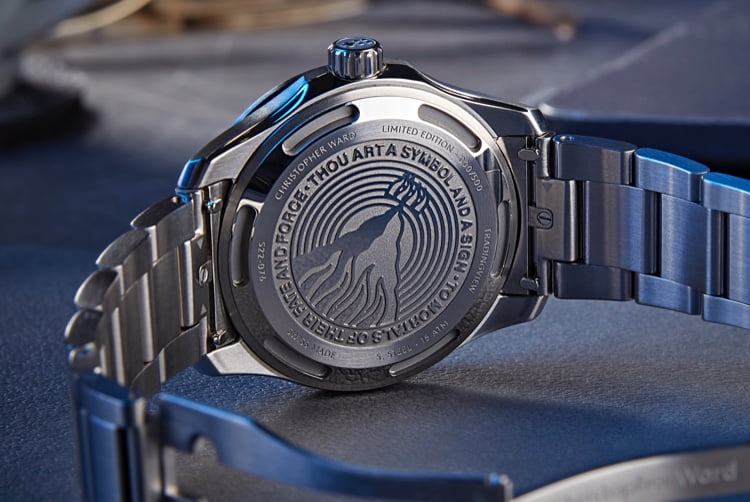 The stamp of quality
Turn your C63 TradeTime™ over and there you'll see a quote from Byron's deep-stamped around the screw-down case back: 'Thou art a symbol and a sign to mortals of their fate and force'.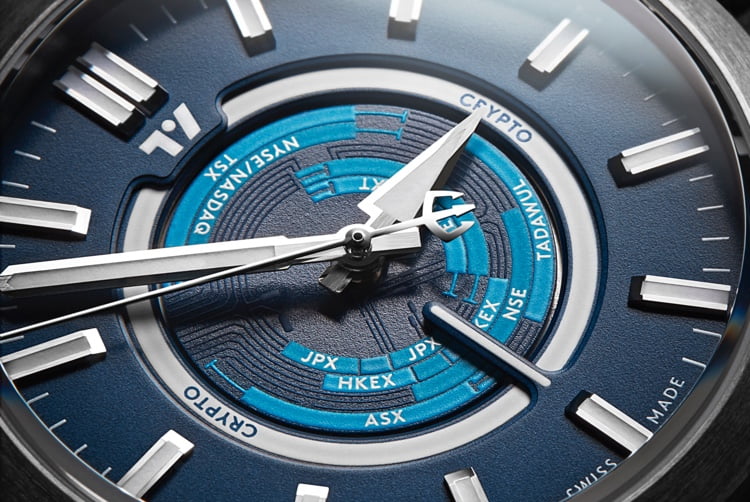 Polished performance
On the C63 TradeTime™, the hands play a starring role. Designed for instant legibility, they've been linear-brushed for texture and boast diamond polished facets that glimmer when they catch the light.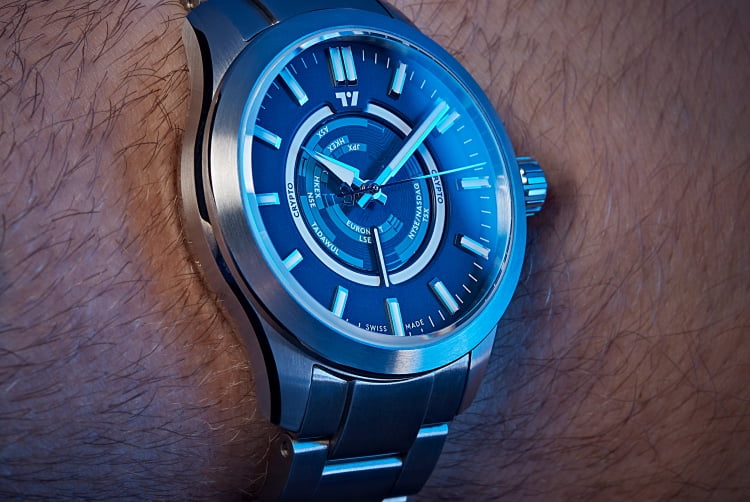 A case for comfort
The 39mm Light-catcher™ case isn't just another watch case. Inspired by the designs of sports cars, it's been designed to sit as close as possible to your wrist. This makes it feel slim, and ensures your shirt cuff slides over it easily.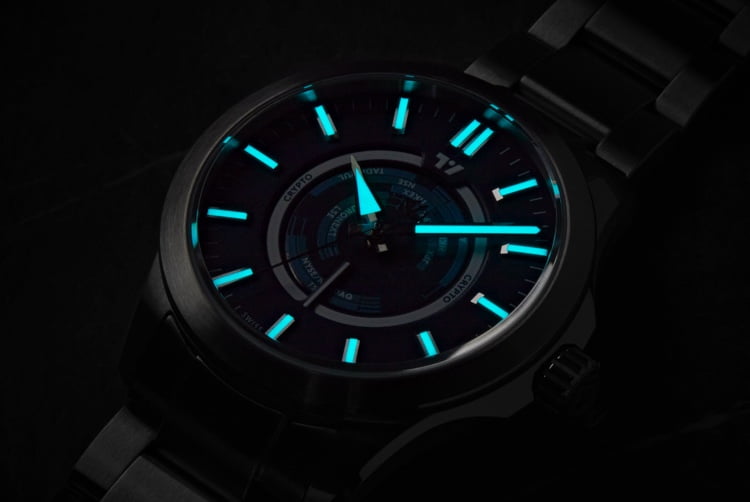 Lighter – and brighter
Both the indexes and handset have been deep-filled with Super-LumiNova® Grade X1 BL C1 for luminosity. Which means when darkness falls, your watch will display the time with an otherworldly glow.