And then there
were three…
And then there were three…
Someone once said the future was orange. They must have been reading our minds.
After the success of the original blue C60 Sapphire and smoked C60 Sapphire Black, we wanted to create a Sapphire that stood out everywhere from the deck of an ocean-going yacht to the heart of the boardroom. A watch that would turn heads every time you turned your wrist.
Step forward the C60 Sapphire Orange.
Back in the early '70s, brands like Doxa brought vibrant colours like orange to dive watches – combining advances in watchmaking with a daredevil attitude to design. The fact that orange is the second colour to disappear from view underwater (the first is red) didn't seem to trouble them too much. And it's certainly fine with us.
The C60 Sapphire Orange embodies that rebellious spirit with a level of precision engineering only possible today. The translucent sapphire dial is just 0.6mm thick, and goes through 20 steps and over 80 operations before it's ready. It's backed by an ultra-thin layer of polycarbonate which gives the dial its unforgettable orange glow.
The exquisitely worked bezel – just feel that smooth 'click' – enables you to time any ascent with accuracy, while water-resistance to 600m means functionality is never compromised, no matter how far down you go. The generous use of Super-LumiNova® Grade X1 BL C1 delivers hi-vis timekeeping at low light, and for those who value comfort and style, the 40mm Light-catcher™ sits slim and snug on the wrist.
If you want to change your watch's character, all our bracelets and straps (including the recycled ocean-bound plastic #tide strap) are fitted with our industry-leading quick-release system, which takes all the stress out of swapping.
Finally, power comes from the Sellita SW200-1 movement, which delivers accuracy under the most testing of conditions – its anti-shock mechanism more than a match for even the heaviest knocks.
More
Less
Sellita SW200-1 Automatic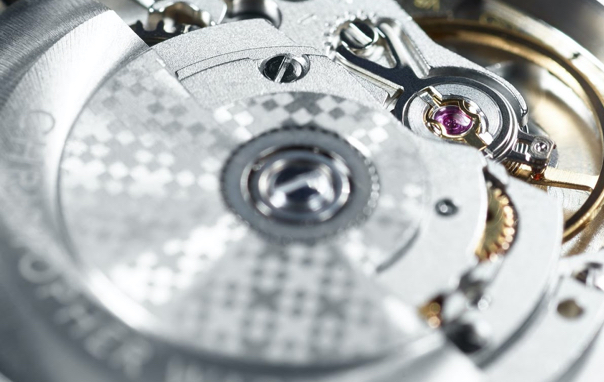 Sellita SW200-1 Automatic
An update on the classic Sellita SW200, this Swiss-made self-winding movement is known for its accuracy and reliability.
The 26-jewel movement boasts a date wheel, a 4Hz frequency (equating to a smooth eight ticks per second) and a 38-hour power reserve. It also has an in-built anti-shock system to maintain accuracy when faced with any sudden jolts.

More
Less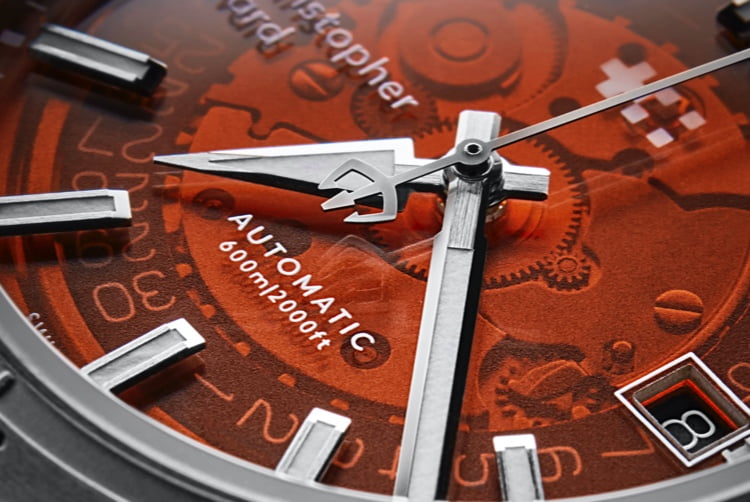 Crystal-clear appeal
The dial of the watch is made with pure sapphire crystal that's just 0.6mm thick. This is backed with a layer of orange polycarbonate that gives the dial its translucent orange glow – as well as a view into the mechanical movement behind.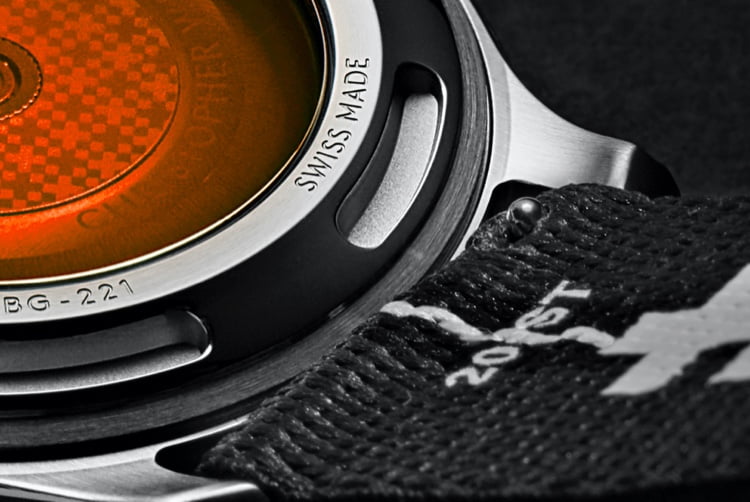 Swap shop
Changing straps has long been a fiddle for watch-wearers. No longer. The C60 Sapphire Orange uses Christopher Ward's ingenious quick-release system to make swapping straps a breeze.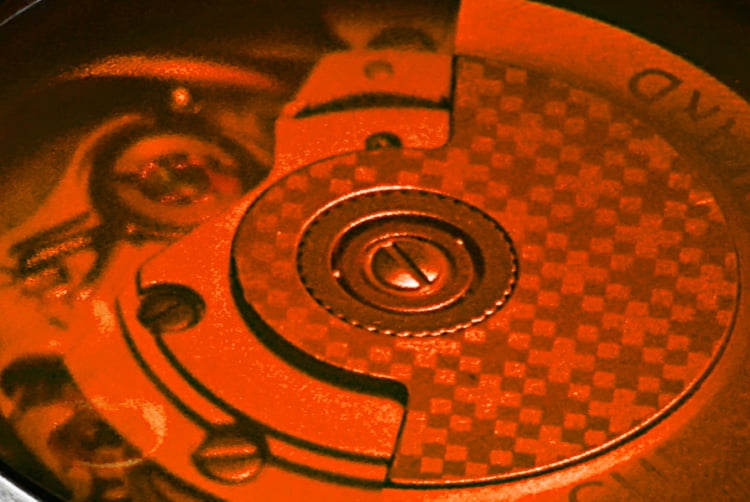 Back story
Turn the watch over, and the translucent case back lets you see the Sellita SW200-1 movement ticking away, including the decorated rotor.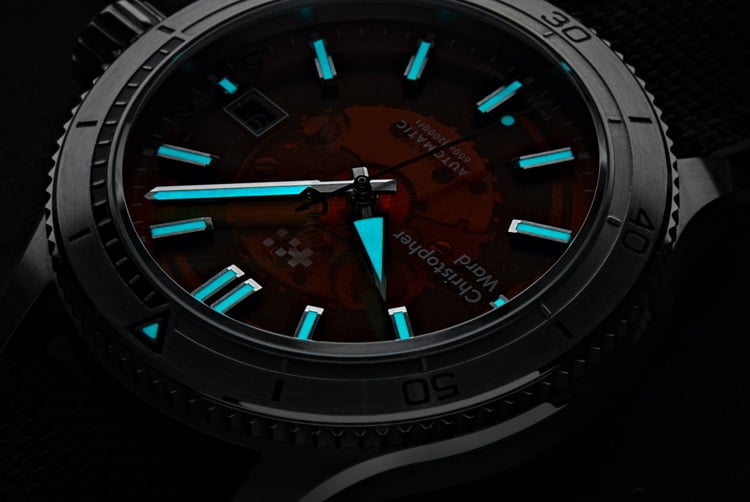 Hi-vis hands
On dive watches, visibility can be a matter of life or death. That's why the hands and indexes have been coated in Super-LumiNova® Grade X1 BL C1, delivering luminosity in low light.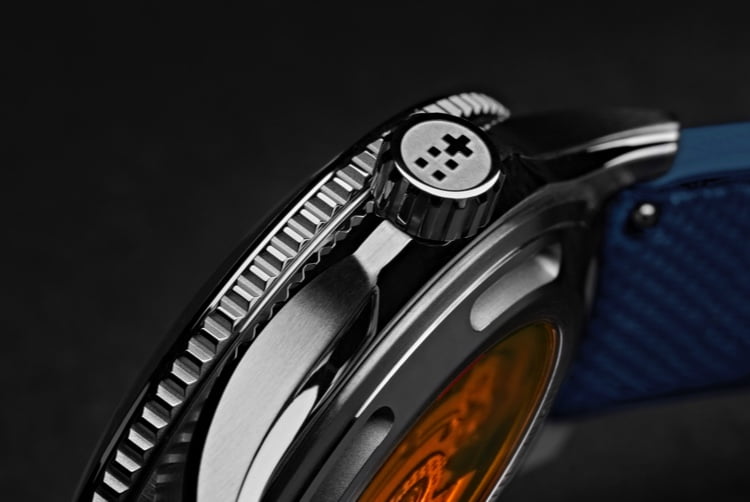 Boss the bezel
Crafted from marine-grade stainless steel, the watch's unidirectional bezel is a vital timing device for ascending divers. And its 'click' – the result of exhaustive research – is a reassuring sign of its reliability.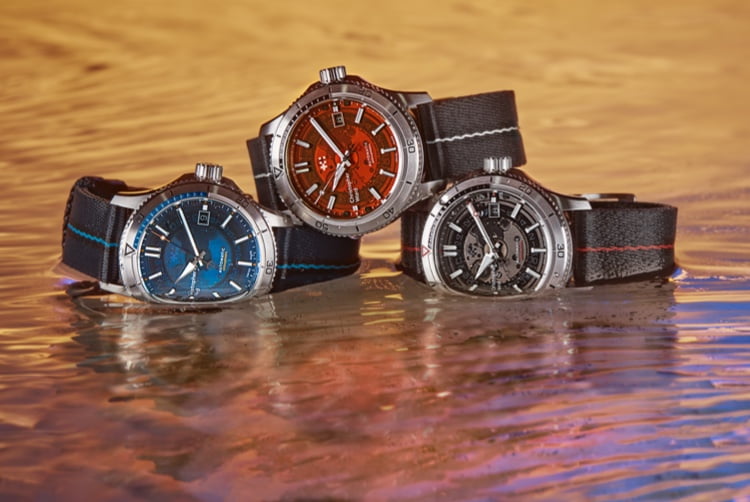 C60 Sapphire collection
The vibrant C60 Sapphire Orange joins the blue C60 Sapphire and moody C60 Sapphire Black in a bestselling collection whose appeal is transparent.
How to:
Using the bezel on a dive watch
This video explains how our Trident range's unidirectional bezel should be used correctly during a dive. Don't forget: it can also be used for other timing needs.