The tide is turning
The tide is turning
Blue Marine Foundation (BLUE) is a charity close to our heart. Dedicated to restoring the health of the ocean by addressing overfishing, it works tirelessly to ensure the future of our seas. So when the idea of a watch designed with BLUE was suggested, we jumped at the chance.
And being an ocean-themed timepiece, there could only be one choice as a base: the C60 Trident Pro – waterproof to 600m and powered by a Swiss automatic movement. But that was just the starting point.
After the success of the C60 Sapphire, we've brought sapphire back for the C60 BLUE's dial so you can see deep into the movement from the front. And it's here you'll spot the first tribute to Blue Marine Foundation – a wave pattern laser-etched into the sapphire based on the logo of BLUE.
The C60 BLUE, limited to 500 pieces, is only the second Christopher Ward watch to have both a ceramic diving bezel and a sapphire dial. Surrounding the 40mm case, the bezel is deep-filled with Super-LumiNova® Grade X1 BL C1 for extra visibility in low light – a vital safety tool for divers.
The blue colour scheme is another pointer to the sea – in particular, the light-blue Trident seconds hand and the dive bezel countdown highlight symbolise the cleaner oceans the foundation is trying to conserve. And because we're passionate about reducing waste, the stylish quick-release '#tide ocean material®' strap is entirely made from reclaimed ocean plastic, while the watch's packaging is constructed from 95 percent biodegradable materials.
More
Less
Sellita SW200-1 Automatic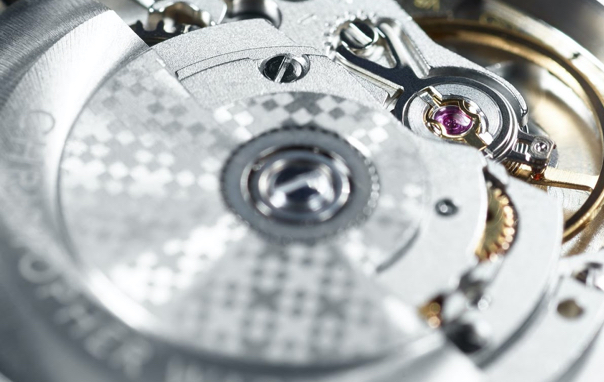 Sellita SW200-1 Automatic
An update on the classic Sellita SW200, this Swiss-made self-winding movement is known for its accuracy and reliability.
The 26-jewel movement boasts a date wheel, a 4Hz frequency (equating to a smooth eight ticks per second) and a 38-hour power reserve. It also has an in-built anti-shock system to maintain accuracy when faced with any sudden jolts.

More
Less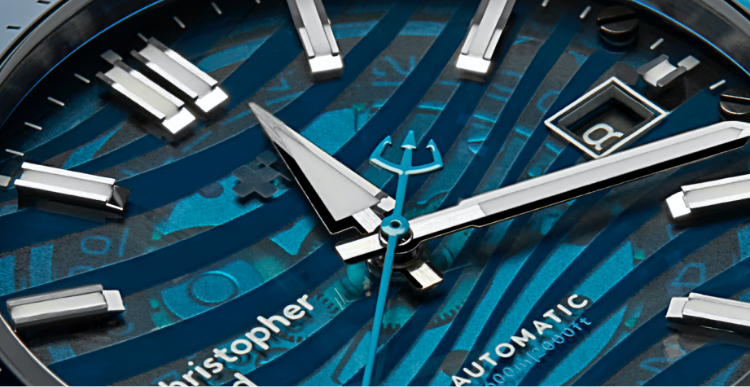 Dial of wonder
The see-through sapphire dial carries a wave pattern, modelled on the logo of Blue Marine Foundation.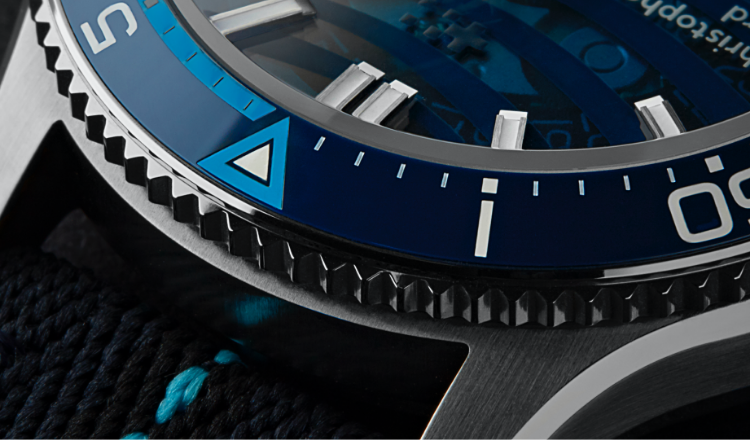 Winning combination
As a diving watch, the C60 BLUE Limited Edition has a ceramic unidirectional bezel filled with Super-LumiNova® Grade X1 BL C1 for clarity in low light.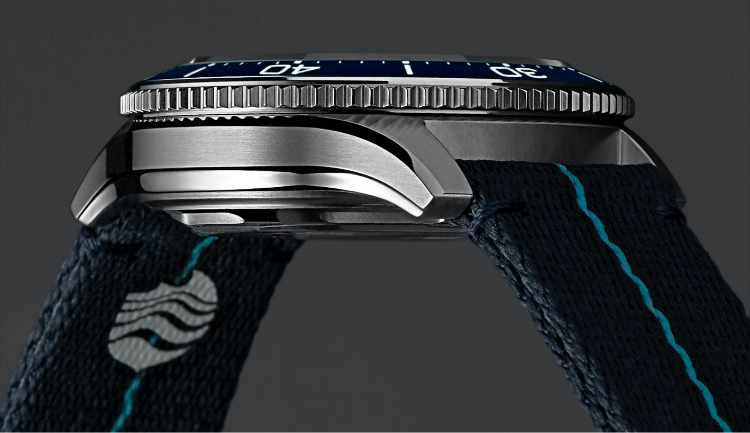 Eco strap to go
The watch is available with a high-quality quick-release #tide strap made from reclaimed and recycled ocean plastics. There are also other strap and bracelet options. It's your choice.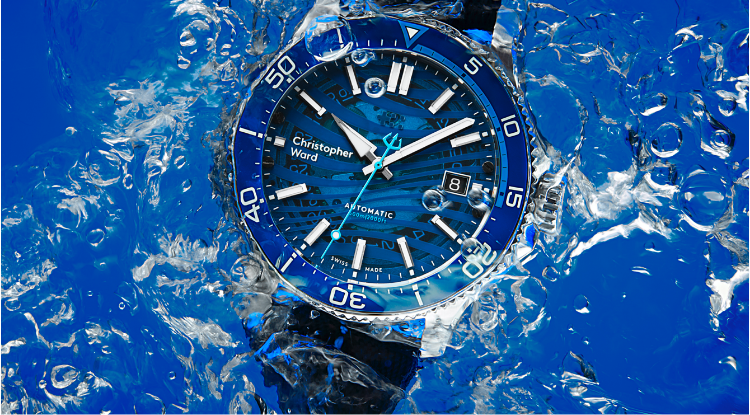 Protection at depth
As part of our C60 Trident collection, the watch is a professional diving instrument with water-resistance to 600m. So you're covered, wherever you go.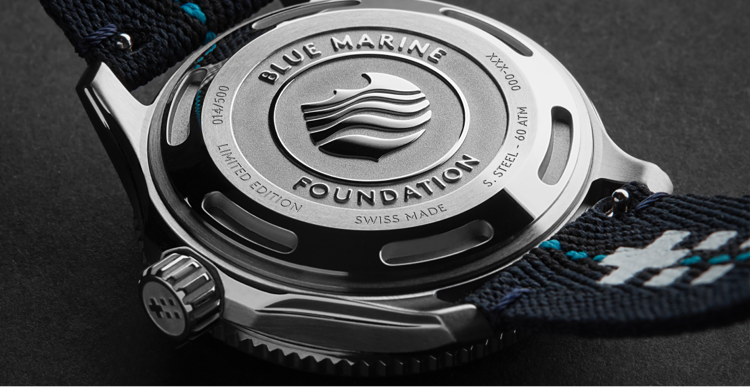 Stamp of approval
The logo of BLUE is deep-stamped into the backplate. Another sign that you're making a contribution to cleaner oceans.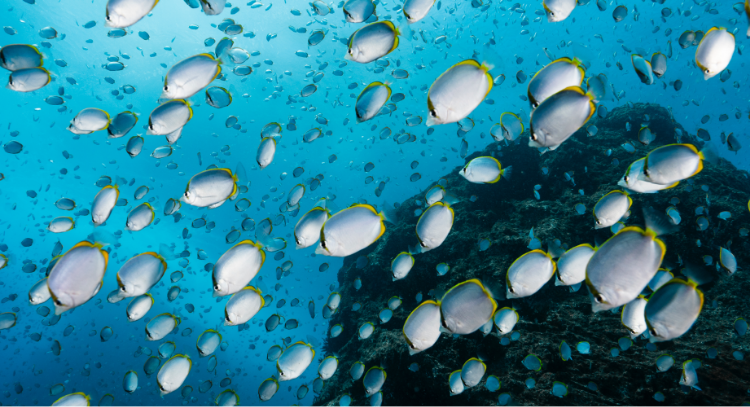 Loupe Magazine
The Blue Marine Foundation's work to preserve our seas is never-ending. If you'd like to join or donate, you can do so here.
How to:
Using the bezel on a dive watch
This video explains how our Trident range's unidirectional bezel should be used correctly during a dive. Don't forget: it can also be used for other timing needs.