The newly-formed Alliance of British Watch and Clockmakers has been formed to promote UK horology – and CW's Mike France is helping push it forward
The Salon QP watch fair was usually a high point of the UK watch industry's year. Held at London's Saatchi Gallery every November, it attracted brands and visitors from all over the watchmaking world. By November 2018, however, the event had run out of steam.
In one of the half-empty halls, Christopher Ward CEO Mike France bumped into Isle of Man watchmaker Dr Roger Smith OBE, one of the world's most respected horologists. The pair shared pleasantries about the state of business (growing), the things happening in British watchmaking (exciting) and the attendance of the QP event (poor).
There seemed to be a mismatch, Mike and Roger agreed, between the creative energy of British watch brands and the industry as a whole, and a lack of awareness of the positive things happening in British horology.
When QP announced that 2018 would be its final Salon, Mike and Roger's discussions intensified. Surely there was a need for an organisation that represented all of British watchmaking: encouraging its growth, promoting its products, maintaining standards and ensuring its long-term prosperity?
After Mike and Roger's meetings, the Alliance of British Watch and Clockmakers was born.
Its first task was to create a 'watchmakers map' of the 50 horological brands currently operating in the UK.
A group of founding members from different areas of watch and clockmaking soon came together – with Roger as chair: Bob Bray, of high-end clockmaker Sinclair Harding; Nicholas Bowman-Scargill of heritage watch brand Fears; and Crispin Jones of Mr Jones, the innovative, design-led watchmaker. All with advice and support from filmmaker (and Roger Smith's corporate affairs advisor) Alistair Audsley.
The Alliance will focus on four aims:
To promote British watch and clockmaking around the world
To encourage British supply-chain, jobs and technology
To provide a powerful voice for the sector
To champion British provenance
Of the four objectives, bringing young people into the industry is something that's particularly close to Mike France's heart.
"The opportunities for new talent are enormous," he says. "One of the aims of the Alliance is to present the industry as an open door."
It's not only watch brands that can join the Alliance. A 'club' for collectors and fans of British horology all over the world will enable patronage and support for UK watchmaking – and hopefully, sell more watches in the process.
"We have a real opportunity to forge our own vision as to how watchmaking should be in Britain today," says Roger. Mike France agrees.
"It's a unique moment in time," he says. "This sector can find exponential growth if it does the right thing. There are more talented people involved in British watch- and clockmaking today than the great days of 200 years ago. It feels like it's our time to go out to the world and say, we're here!"
If you'd like to find out more or get involved yourself, go to britishwatchmakers.com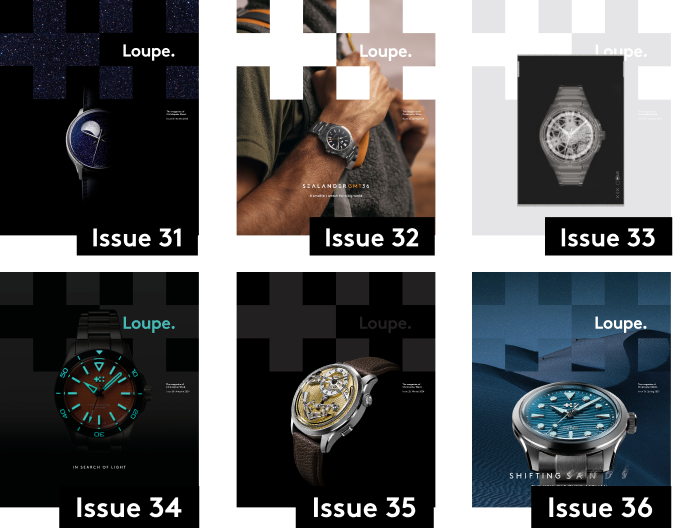 Sign up to Loupe magazine
Loupe is Christopher Ward's quarterly in-house magazine. If you want to know what's happening at CW (and you love great journalism), this is where to start. Alternatively, you can read all our back issues on your computer, tablet or phone.
Order your free copy
Read Loupe online