The C60 Trident GMT is a Christopher Ward icon.
As well as letting you monitor the time zone of your choice, it's also the ultimate world-traveller watch that looks great wherever you wear it. No wonder it's been a bestseller since we launched it in 2010.
But how did it come about? Here, CEO and co-founder Mike France takes us through the history of a very special watch.
Hi Mike. When did you launch the C60 Trident GMT – and why?
The C60 Trident GMT arrived in September 2010, a year after the launch of the first Trident, the C60 Automatic. After a three-hand automatic, a 'GMT' is the most important movement in watchmaking. It was a natural next step.
For those that aren't sure, what exactly is a GMT?
A GMT watch lets you monitor another time zone, no matter where you are in the world. Unlike a regular watch, a GMT has a fourth hand, which circles the dial once every 24 hours. You use it in conjunction with an outer bezel, which carries the numerals of the 24-hour clock. Say it's 11am in Manchester and you want to monitor the time in Dubai (three hours ahead) – you turn the crown until the GMT hand is at '14' on the bezel. It will then follow Dubai time.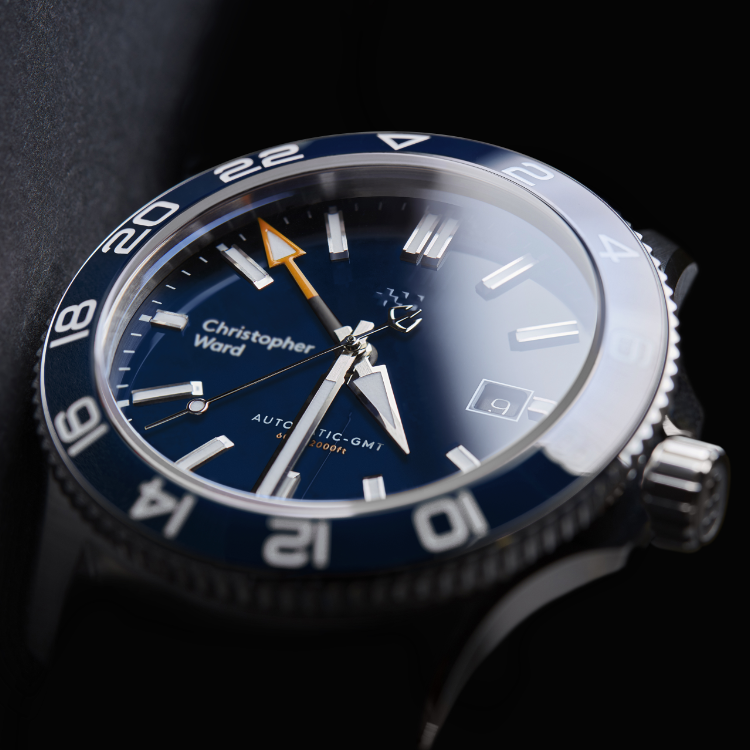 Was creating the C60 Trident GMT a long process?
No, the design side of things was already done with the C60 Trident Pro, so there were only a few adjustments to be made. We also knew we wanted to use the ETA 2893 movement.
Do you still use the ETA?
No, we've moved on to the 25-jewel Sellita SW330, which is nearly indistinguishable from the ETA 2893. It's ultra-respected in the watch industry: you'll find it inside many of so-called 'high-end' brands' GMTs. It's also really accurate – with a tolerance of just four seconds a day – and has a power reserve of 42 hours, so you can leave it for up to two days and it'll still keep time. It's robust and reliable, and there's even a date wheel.
Were you already a fan of GMT watches?
Yes, they're just so romantic. The first GMT watches were developed in the 1950s so long-haul pilots could monitor their 'home' time as they flew across the world and its time zones. The story is compelling because it shows how air travel changed our relationship with time. To me, it's still the most useful compilation – once you've had a GMT watch, it's hard to go back to a three-hander.
The first GMT watches were developed in the 1950s so long-haul pilots could monitor their 'home' time as they flew across the world and its time zones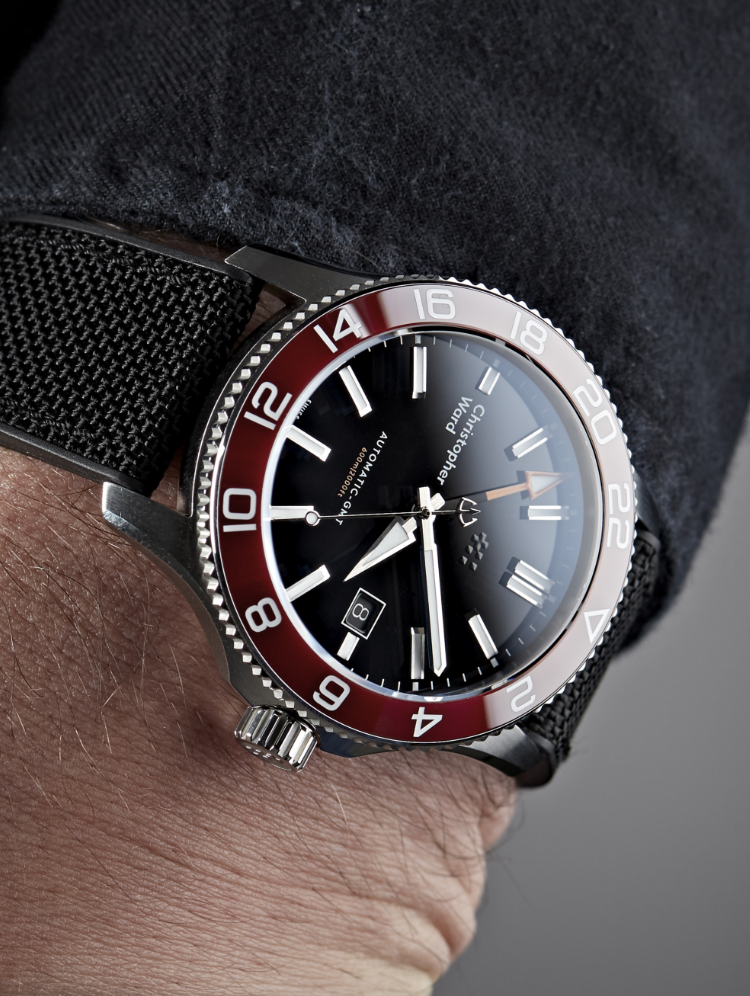 You don't do a 'Pepsi' version on the C60 Trident GMT. Why?
We did do a 'Pepsi' – which splits the bezel between red (day) and blue (night) – a while back but it didn't take off. I don't know why. But now we're using the Mark 3 Trident, which is undoubtedly one of the best sports watches around, it might be time to resurrect it. I'd certainly be interested in hearing what customers say. However, if you really want a red/ blue bezel, you'll find it on the C65 Trident GMT.
What's your favourite size/ strap combination?
I'm a 42mm man myself and my preference is for a quick-release hybrid strap which looks great dressed up or down. It's great for holidays, as it's perfect for diving, but also looks smart in the office.
Finally, where next for the C60 Trident GMT?
That would be telling but, yes, we do have some interesting ideas on the drawing board. Keep an eye on what we're doing and you'll find out soon enough.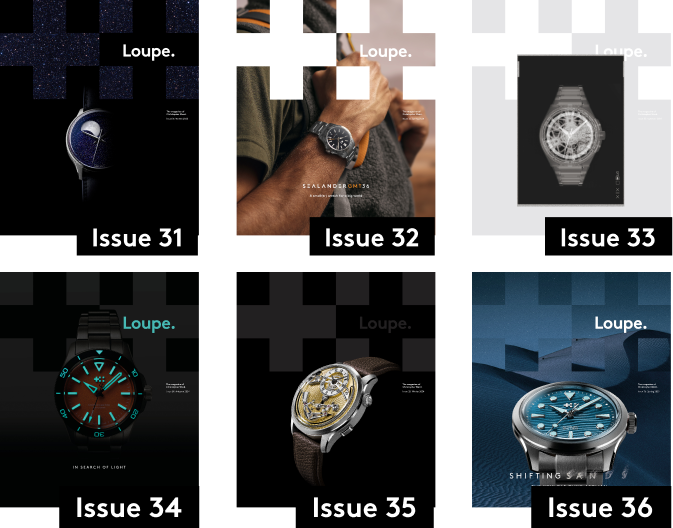 Sign up to Loupe magazine
Loupe is Christopher Ward's quarterly in-house magazine. If you want to know what's happening at CW (and you love great journalism), this is where to start. Alternatively, you can read all our back issues on your computer, tablet or phone.
Order your free copy
Read Loupe online