One of the most exciting names in British motorsport is Morgan.
Proudly independent, and family-owned, Morgan makes unique, distinctive vehicles that are fast, cutting edge and environmentally friendly.
Christopher Ward – another proudly British outfit – has much in common with Morgan. And in November 2016 the two companies announced an ongoing agreement to produce Morgan-themed watches.
Morgan cars are all built at the historic spa town of Malvern in Worcestershire, so the fact that the very first Christopher Ward watch was the C5 Malvern, is another happy coincidence.
The collaboration began with a range of three watches, all powered by Christopher Ward's in-house movement, Calibre SH21. Each one references one of the three major strands of the Morgan range.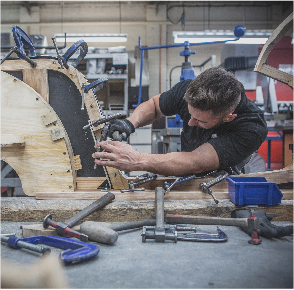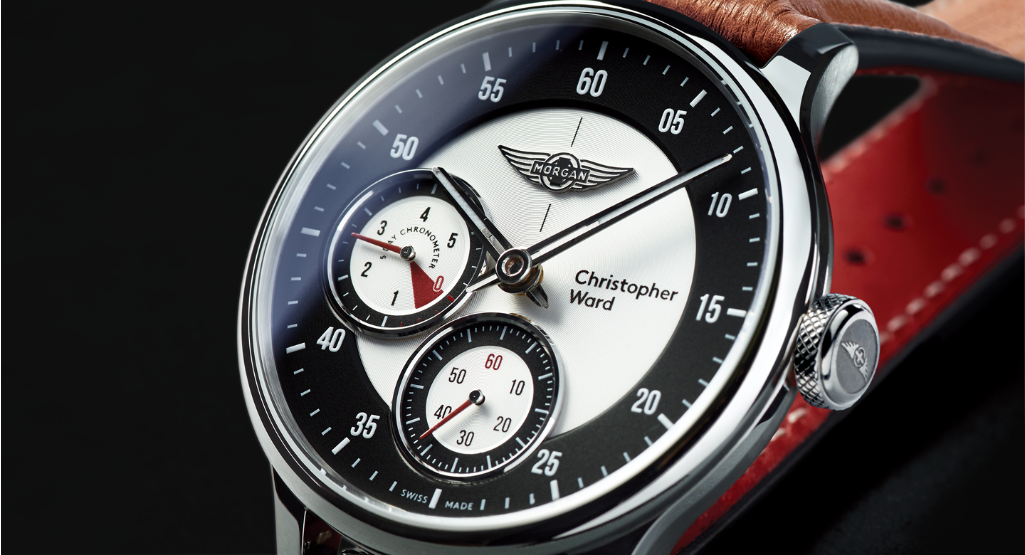 Morgan is one of the great icons of the British car industry, and the three watches all reflect its different aspects.
There's the iconic 3 Wheeler, the first car Morgan ever made back in 1909, and relaunched in a powerful modern form in 2011. There's also the familiar Morgan line of open sports cars, the Plus 4s and Plus 8s. Finally, the more recent Aero, a high-end, retro-futuristic range that launched in 2000 and now comprises three cars, both open-top and fixed-head.
"Morgan is one of the great icons of the British car industry, and the three watches all reflect its different aspects," says Christopher Ward co-founder Mike France. "When it comes to the watches, we've modified many key elements to suit each model, including the bridges that hold the movements. The case is also a redesigned version of the new C1 Grand Malvern case."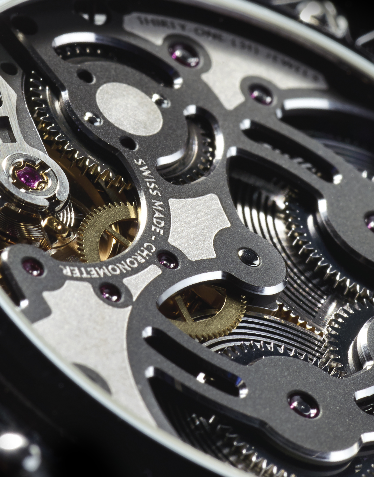 Jonathan Wells, head of design at Morgan, is equally excited. "There's a sense of purpose to a Morgan," he says. "The cars don't try to satisfy every possible automotive application but offer a fantastic yet reliable driving experience. Plus, there's the added value of knowing your car is personal to you, thanks to the care of a dedicated team of craftsmen. A watch is a personal item too, which can be used to describe one's taste and personality."
To this end, Jonathan considers the new relationship between Christopher Ward and Morgan to be more than just financial: it's emotional too. "The watches must have integrity," he says. "A Morgan watch could never be just a badging exercise or a marketing stunt, but has to be designed in the same way as the vehicles. Indeed, it must offer the customer the ability to tailor details to suit their taste – and echo the key features of the car that they love."
Sounds like a partnership made in heaven. Or at least, in England.
For more, www.morgan-motor.com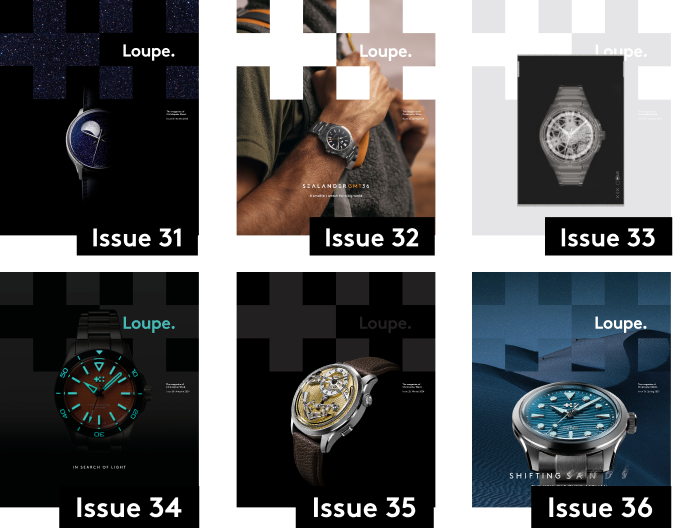 Sign up to Loupe magazine
Loupe is Christopher Ward's quarterly in-house magazine. If you want to know what's happening at CW (and you love great journalism), this is where to start. Alternatively, you can read all our back issues on your computer, tablet or phone.
Order your free copy
Read Loupe online