Surveillance and stealth
Surveillance and stealth
There's something irresistible about GMT watches. And the C60 Abyss GMT could be the most mesmerising of all.
Because this is a GMT that dispenses with the rule book and comes back with something altogether more mysterious. A GMT which uses texture, shadow and flashes of colour to monitor any timezone around the world.
On a GMT watch, the relationship between the fourth hand, which travels around the dial every 24 hours, and the bezel is vital. As on our other GMTs, the steel bezel carries the numerals of the 24-hour clock. But that's where the similarity ends. On the C60 Abyss GMT, two differently-treated stainless steel halves provide the contrast between day and night hours. Something you'll appreciate when you're checking your 'other' timezone.
The texturisation continues on the dial with the gunmetal indexes contrasting with the matte-black background, while the glossy red 'GMT' hand really stands out. The light-catcher™ case – here at a 42mm width – wears slim, while its gunmetal and black DLC sections interweave to create a moody kind of magic.
Of course, being a C60, the watch is also a professional dive tool, with water-resistance to 600m. And because it's powered by the Sellita SW330, perhaps the best known GMT movement, accuracy is always assured – wherever you are and whichever timezone you're monitoring.
More
Less
Sellita SW330 Automatic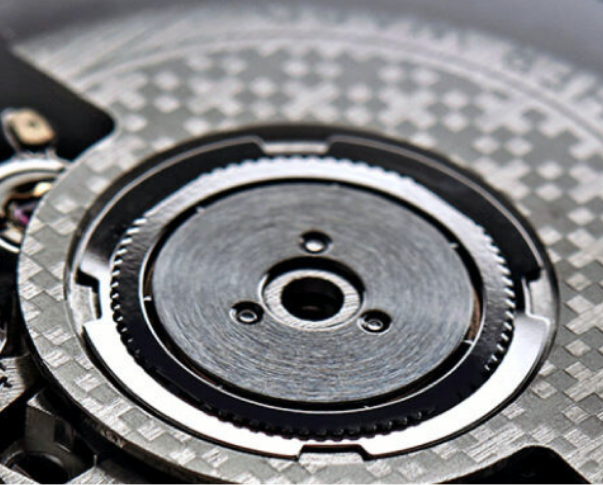 Sellita SW330 Automatic
Made by one of the most respected names in Swiss watchmaking, the SW330 is a 'GMT' movement.
This means that it has an extra hand that follows a 24-hour path around the dial. It can be set using the crown – in conjunction with an outer bezel – to monitor the time in another timezone.
The SW330 also has a date wheel, plus an anti-shock mechanism that helps it maintain accuracy even when it receives knocks and jolts.
Meanwhile, its seconds hand will sweep smoothly at a satisfying eight ticks per second.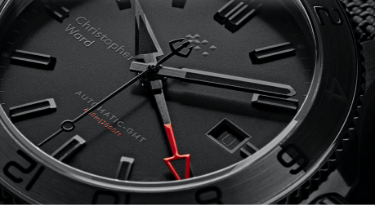 Shades of difference
The bezel is split between the tungsten-brushed and matte-black stainless steel halves to differentiate between night and day.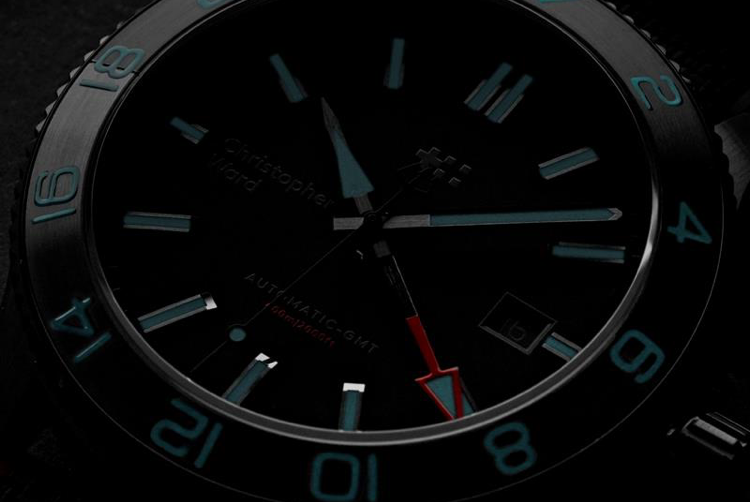 The hands have it
The gunmetal-plated hands and indexes are filled with Super-LumiNova® black, apart from the 'GMT' hand, coloured bright red for clarity.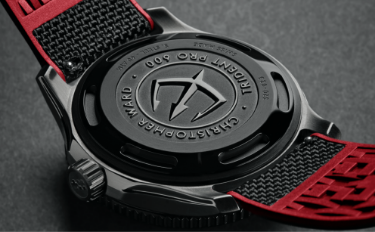 Back story
The caseback is covered in black DLC – diamond-like carbon – and deep-stamped with the Trident logo – a mark of water-resistance (here to 600m).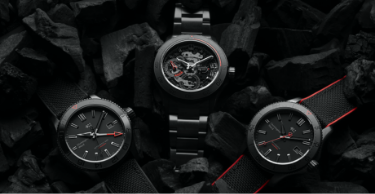 Loupe Magazine
Why the new all-black Abyss Collection is our most daring range yet.
How to:
Use the GMT
function
Using the fourth hand in conjunction with its 24-hour bezel, a GMT watch will let you monitor the time in another time zone. Here's how to set yours correctly.