No watch more handsome, no watch more unique
No watch more handsome, no watch more unique
A watch that's limited to just 500 pieces is already special. But for the C60 Bronze Ombré Green COSC LE, rarity is just the starting point. The big story here is the stunning hunter-green of the dial. Paired with the bronze case, it's a match that speaks of the ancient world, nautical endeavour and military adventure in equal measure. And while green is bolder than the blacks, silvers and whites of most watch faces, it rivals blue as a wearable way to introduce colour to your wrist. No wonder it's the watch industry's go-to alternative shade of the moment.
Christopher Ward's ombré dials are unique – literally so. Each is hand-finished with a one-of-a-kind combination of scratches, which means that your watch will be subtly different to every other one we make.
Of course, being a C60 Trident, expect no compromise in terms of performance – so the C60 Bronze Ombré is waterproof to 600m. Since most recreational SCUBA divers rarely go more than 20m down, and for even the best technical divers 100m is pushing it, it's pleasingly over-engineered. Still, it's nice to know your bronze Trident will operate at twice the depth of many big-name dive watches we could mention…
This watch is no shrinking emerald. At 42mm, its bronze Light-catcher™ case – hard-wearing yet surprisingly graceful – makes a real statement, while the polished and brushed bronze bezel is striking too: after all, this is the first time we've rendered our more intricate and precise Elite-style bezel in anything other than ceramic. And, of course, this remarkable metal – tougher than gold, warmer than steel – makes the green ombré dial pop even more.
More
Less
Sellita SW200 COSC Automatic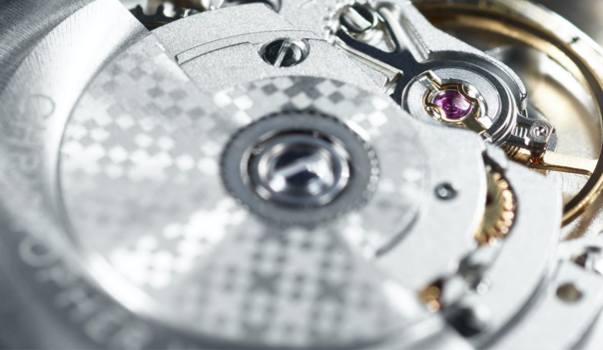 Sellita SW200 COSC Automatic
Robust, reliable, easy to fix, and officially designated a 'chronometer' by the Contrôle Officiel Suisse des Chronomètres, this Swiss-made automatic movement offers the very highest standards of timekeeping. If you love mechanical engineering, but value extraordinary precision too, then COSC are the four key letters to look for.
What's a chronometer? It's a movement with a certified, independently verified timing tolerance of just -4/+6 seconds per day in a variety of temperatures and positions. Only the top six percent of Swiss-made watches are this accurate.
More
Less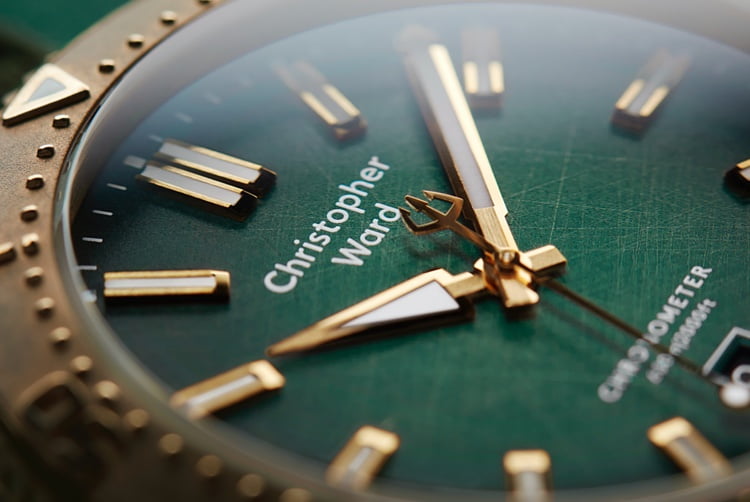 Green party
This is the first C60 with a one-of-a-kind green ombré dial, a colour that's becoming a mainstay of the horological world – and that we're now introducing to our pro-divers. Limited to just 500 pieces.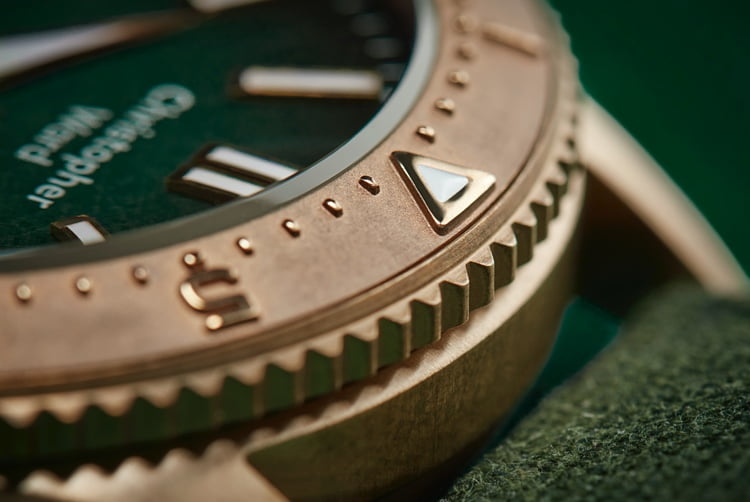 Unique bezel
For the first time, we've rendered our more accurate COSC bezel in a material other than ceramic. Naturally, it looks superb in bronze – and combines beautifully with the green ombré dial for a distinctive old school military look.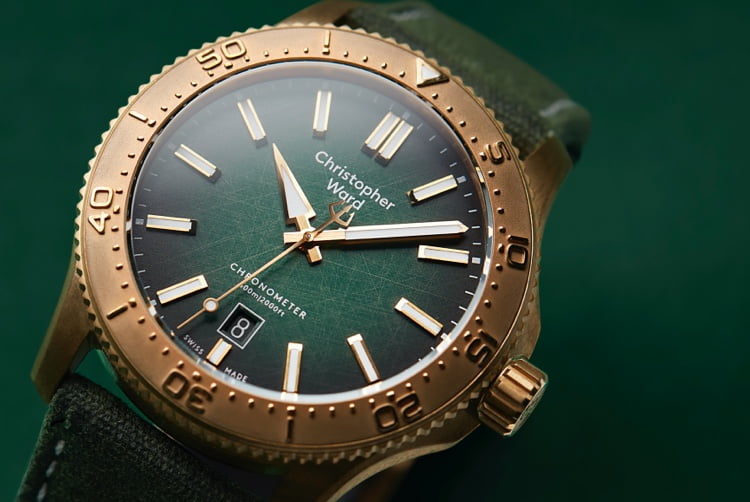 Joy of six
Unlike most Tridents, this C60 Bronze has its date wheel at 6 o'clock, with the company logo at 12. It's a traditional layout for a watch that proudly references classical adventure.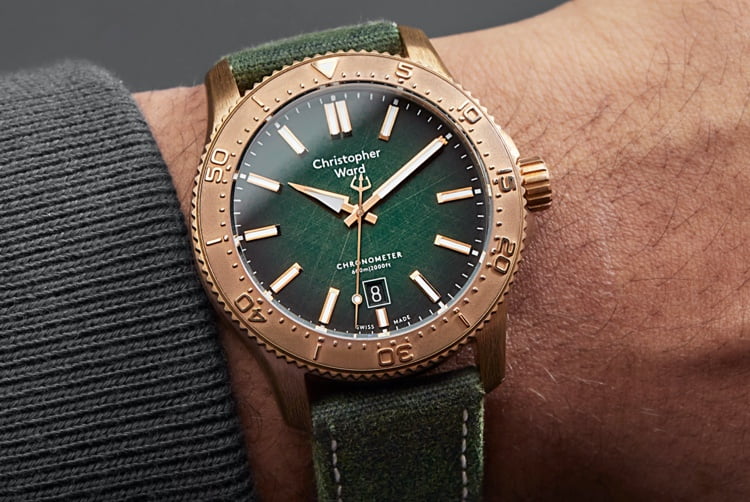 Pop culture
At 42mm, the Light-catcher™ case and bezel make a real statement in rich, warm bronze, and let the green dial pop even more. There's also more 'real estate' here than on other C60s, increasing legibility – not least after dark, when the Super-LumiNova®-coated handset and indexes come to life.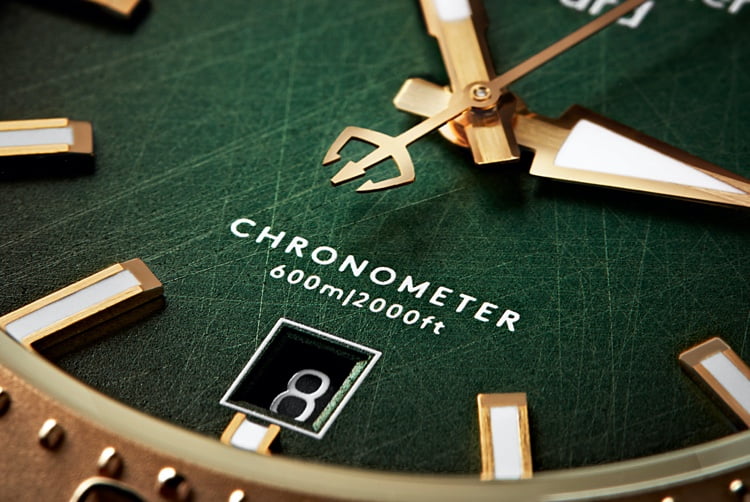 Ultra-accurate
What does COSC mean? Only that this watch is powered by an independently certified chronometer movement, and so is rated amongst the top six percent of Swiss mechanical watches for accuracy.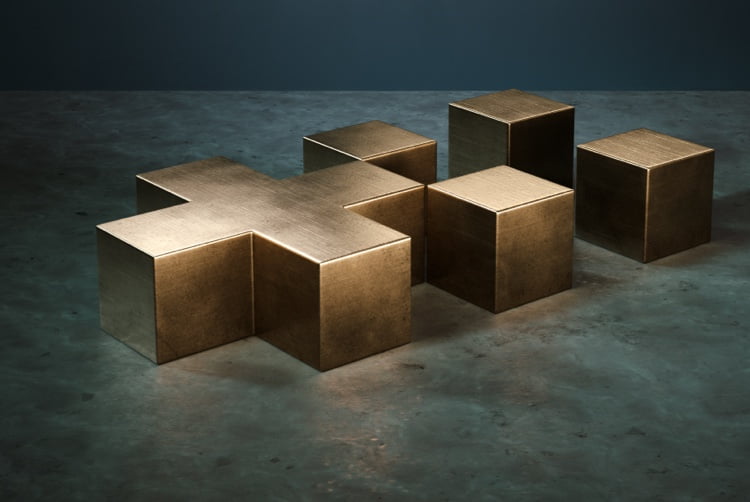 Loupe magazine
A warm but tough alternative to stainless steel, bronze is the perfect material for two new Christopher Ward timepieces.
Read the article