Rugged good looks meet old school cool
Rugged good looks meet old school cool
This is a watch of firsts. While we'd never claim the Sealander Bronze to be as innovative as the metal it's made from – five thousand years ago, bronze became the first alloy ever devised by the human race, after all – it does bring some notable innovations of its own. For a start, nobody has ever paired a bronze watch case with a transparent sapphire dial – until now. But it's such a winning combination, we suspect we'll be seeing a lot of this over the next couple of years…
In the last decade or so, bronze has – almost from nowhere – established itself as an important and enduring watch case material, but it's almost exclusively been reserved for the most rugged of dive watches. The Sealander Bronze, then, is a real game changer, bringing a new robust yet luxurious feel to this most sophisticated of sports watches – and proving bronze to be a far more versatile material than previously thought possible by the watch-making world.
But the Sealander Bronze is not just an aesthetic ground-breaker. It is also the most accurate mainstream Sealander yet, being the first to be powered by Sellita's SW200 COSC Automatic movement. Only the range-topping Elite models ever offered time-keeping precision like this before.
Despite its distinctive dial and beguiling case material, the C63 Sealander Bronze boasts all the practical, everyday virtues that have made the Sealander range such a hit: a versatile and wearable 39mm Light-catcher™ case, perfect for any wrist size and occasion; the precision craftsmanship and attention to detail of much more expensive pieces; and one of the cleanest and easiest-to-read faces in the business. It's waterproof to 150m – surely deeper than most of us will ever go – too.
More
Less
Sellita SW200 COSC Automatic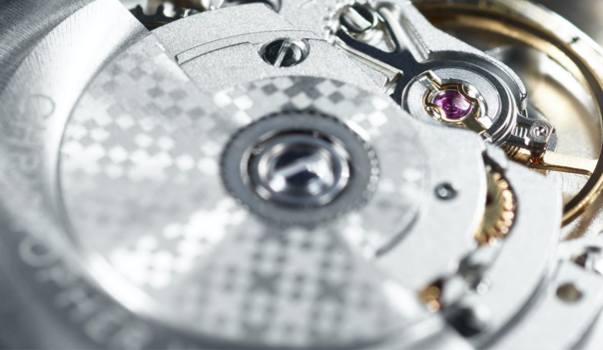 Sellita SW200 COSC Automatic
Robust, reliable, easy to fix, and officially designated a 'chronometer' by the Contrôle Officiel Suisse des Chronomètres, this Swiss-made automatic movement offers the highest standards of timekeeping.
What's a chronometer? It's a movement with an independently verified timing tolerance of just -4/+6 seconds per day, in a variety of temperatures and positions. Only the top six percent of Swiss-made mechanical watches are this accurate.
More
Less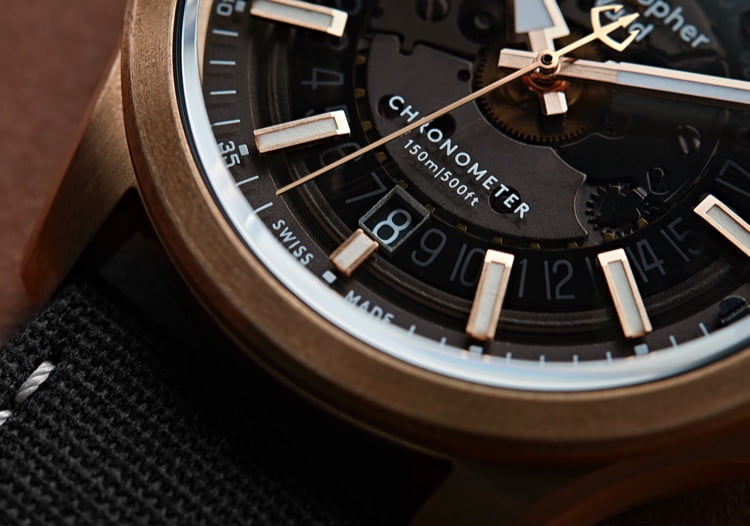 Star sapphire
As the first bronze watch with a sapphire dial from any manufacturer, the C63 Sealander Bronze combines modern exactitude and quality with the materials and allure of antique telescopes and propellors, a win-win situation if ever there was one.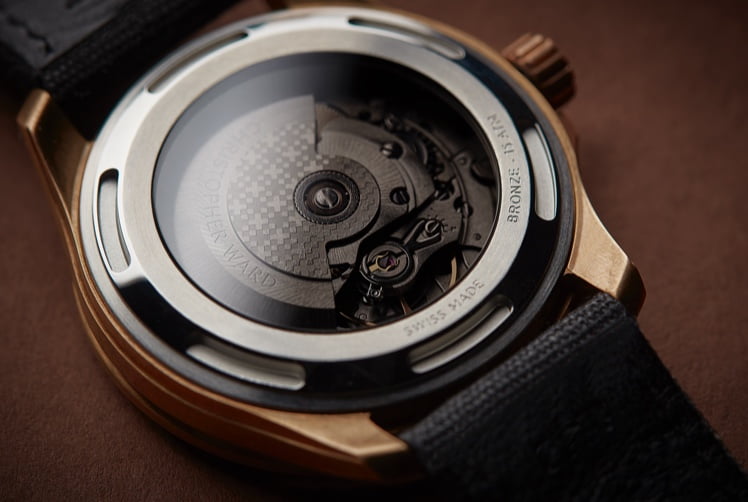 Not-so-hidden
treasures
The sapphire dial has been carefully worked and shaded to provide a clear view into the movement from the front of the watch, without compromising clarity; indeed, it offers the perfect canvas for the C63's crisp, clear handset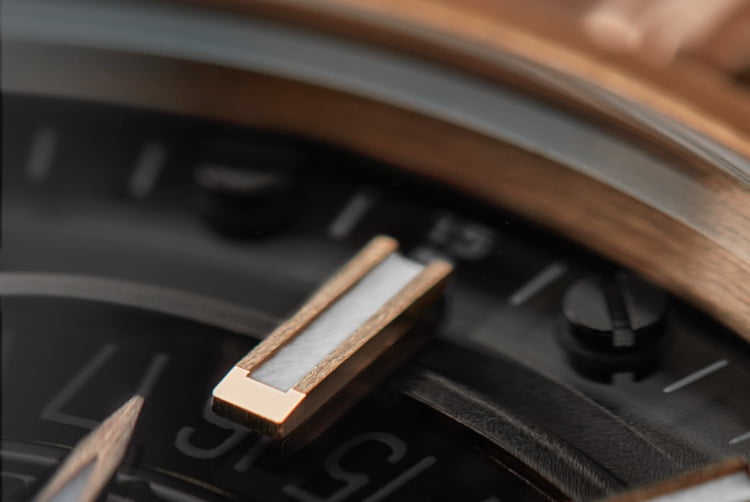 Adventure time
This is also the first bronze Sealander, offering all the practicality, wearability and legibility of this hit collection, but adding the individuality and animal magnetism of bronze, the most romantic of nautical materials.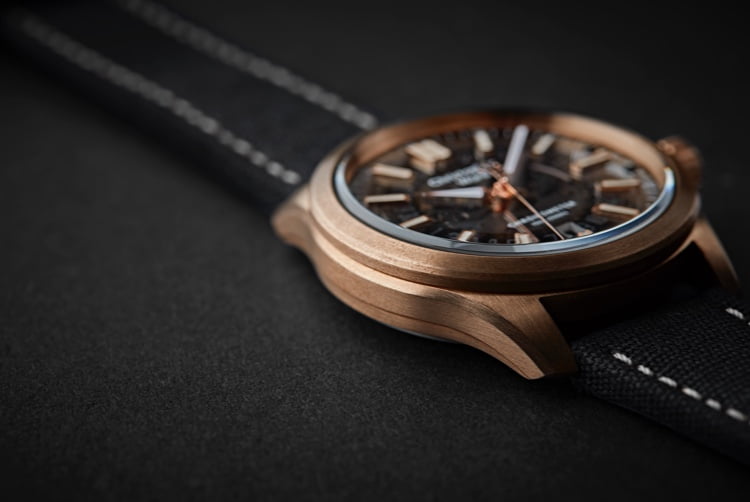 Ultra-accurate
Powered by a Swiss-made chronometer movement, this is the first non-Elite Sealander to offer COSC-certified levels of accuracy.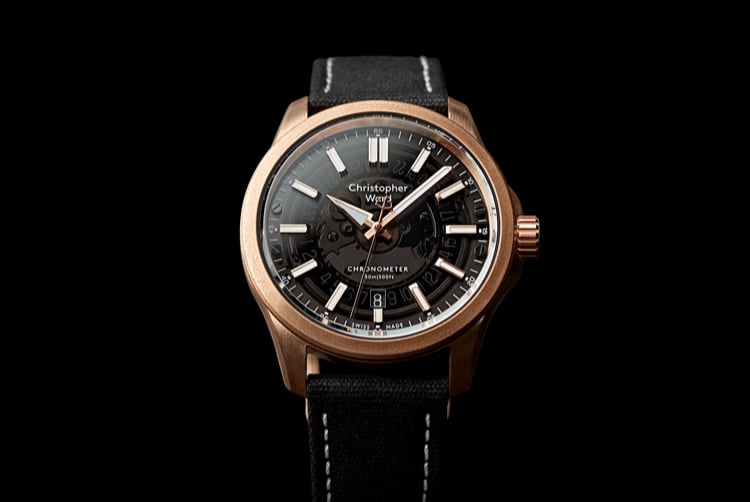 Loupe magazine
A warm but tough alternative to stainless steel, bronze is the perfect material for two new Christopher Ward timepieces Read the article