How the preppy look was adopted and reworked by African-American campaigners as they fought for racial equality in the 1960s
Subversion takes many forms. From 1930s Chicago gangsters wearing double-breasted suits to south-London herberts adopting 'Edwardian' drape coats (hence 'teddy boys'), nothing annoys the elite more than the lower orders looking better in their clothes than they do. But one way the oppressed have always made their mark is by copying the wardrobe of society's elite – and then adding their own spin.
And few did this better than the generation of campaigning black musicians, writers, actors and politicians that emerged in mid-20th century America. While many – though not all – of these men had been brought up in poverty, they adopted the pared-down, Ivy-League style favoured by the wealthy east coast elite.
Now, these pioneers are finally getting their dues in a beautifully illustrated new book, Black Ivy: A Revolt In Style, authored by British writer and blogger Jason Jules, alongside art director Graham Marsh.
"It's a story about a generation of people challenging the status quo, demanding racial equality and civil rights," says Jules. "It's the story of one of the most volatile and incendiary periods in American history, but it's also a story about dignity and the fight for self-determination. For the first time, we explore the major role this style of clothing played during this period of upheaval and social change, and what these clothes said about the men who wore them."
"The classic Ivy wardrobe was comprehensively raided and
then remixed"
The Ivy or preppy look had developed from the Savile Row/country-gentleman style imported from Britain, and by the 1920s, had been adopted by students at Yale, Harvard and Princeton. Fast forward to the early 1960s, and the classic Ivy look is in place: Brooks Brothers button-down shirt, Bass Weejun loafers; unstructured, soft-shouldered jacket; slim knitted-silk tie, and – for leisure and pleasure – polo shirts, chinos and pumps.
As the civil rights movement grew and an increasingly confident African-American population fought for equality, the likes of Malcolm X, Martin Luther King Jr, James Baldwin, Miles Davis, John Coltrane and Sidney Poitier entered the public arena. And they looked sharp. From Davis's green button-down shirt on the cover of Milestones to Sydney Poitier's immaculate suit in From Sir With Love, this was Ivy turned up to 11.
Today, a flick through Black Ivy shows a generation fighting injustice and demanding to be heard – while doing so in some of the most beautiful men's clothes ever made.
"The old adage, it's not what you wear, it's how you wear it, is never truer than in the case of 'Black Ivy' style," says Jason Jules. "The classic Ivy wardrobe was comprehensively raided and then remixed and re-envisioned, away from its elitist confines, away from its mass-market popularity, and into something heavily coded and intentionally revolutionary."
Black Ivy: A Revolt In Style is published by Real Art Press
Photo credits: ©Art Kane; Charles 'Teenie' Harris/Carnegie Museum of Art/Getty Images; Don Hunstein / Columbia Records; Bill Ray/The LIFE Picture Collection/Shutterstock; ©Burt Glinn/Magnum Photos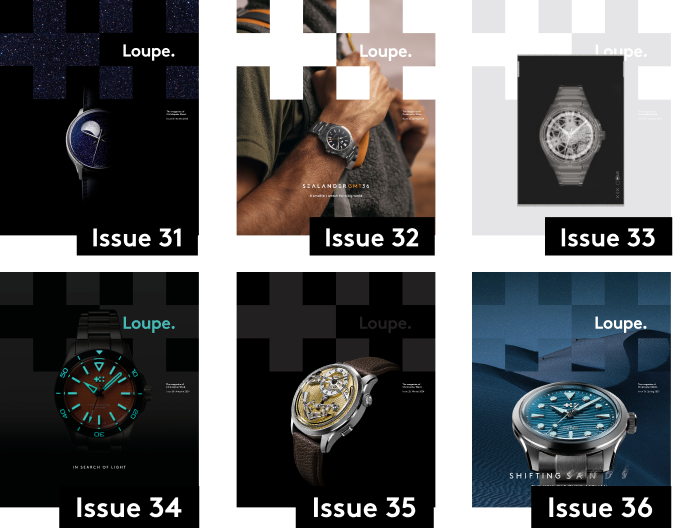 Sign up to Loupe magazine
Loupe is Christopher Ward's quarterly in-house magazine. If you want to know what's happening at CW (and you love great journalism), this is where to start. Alternatively, you can read all our back issues on your computer, tablet or phone.
Order your free copy
Read Loupe online