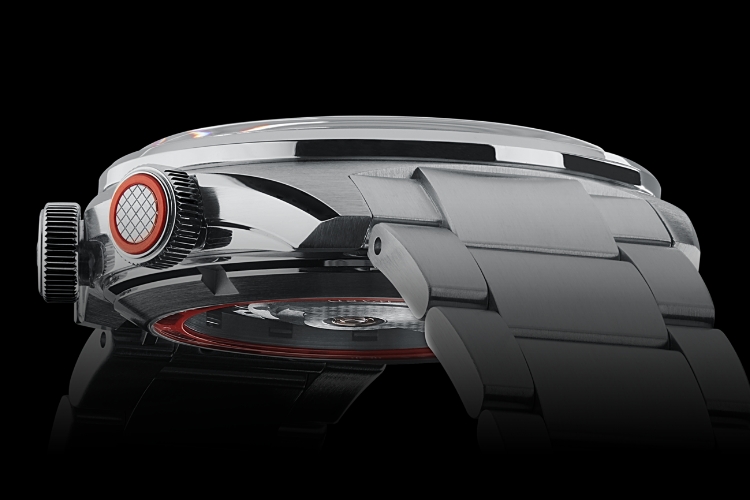 The C65 Super Compressor: A watch immersed in watchmaking history
The C65 Super Compressor is inspired by the iconic diving watches of the 1960s, but carries something unique: a genuine 'super compressor' mechanism.
---
For the uninitiated, the super compressor was invented in the early 1950s to prevent dive watches malfunctioning as they went deeper. Once timepieces were able to work at serious depths without extra help, the mechanism fell out of fashion.
So why build one now?
Because a Christopher Ward customer suggested we make one. And because recreating a super compressor from scratch was not only a challenge we were unable to resist but a testament of our devotion to watchmaking.
Using an original Super Compressor as a guide, our Swiss team reengineered the mechanism from scratch, endlessly tweaking it until it functioned flawlessly. The key is the 'compression spring', which, at 300 microns thick – just four times the width of a human hair – forces the watch's caseback against its O-ring gasket: boosting water-resistance with every metre descended.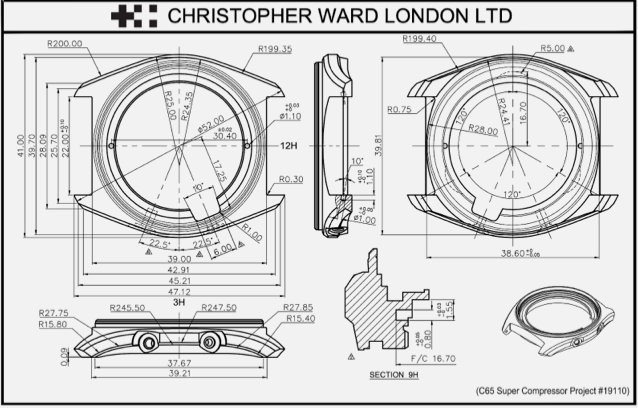 See what we mean about 'obsession'?
Once we were satisfied, we could have built a like-for-like super compressor watch and left it like that.
But that's not us. We prefer to push things a bit. Which is why, unlike on the original super compressor timepieces, the C65 Super Compressor has an exhibition caseback, allowing you to see, not just the automatic movement, but that magical compression spring.
And while 300 microns is almost invisible to the human eye. It's a measure of how much has gone into this exceptional timepiece.
In short, a watch that pays tribute to the past. And then improves on it.
A watch you might just fall in love with.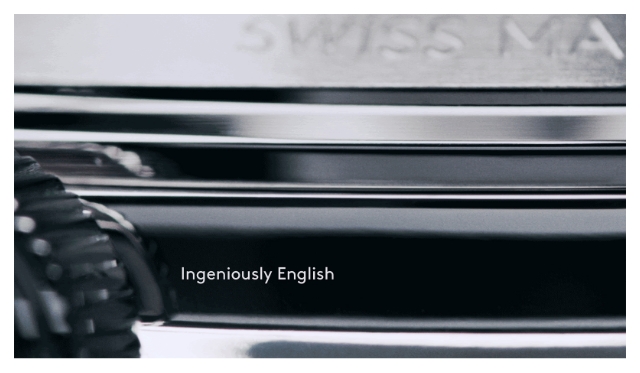 Shop the C65 Super
Compressor
What the press say

"British brand Christopher Ward continues to impress with its innovative approach to watchmaking and remarkable value proposition."

"Modern Super Compressor watches are still relatively uncommon, and Christopher Ward's take on this type of watch is thoughtful and refined."

"This is a lot of watch with a lot of heritage for a price that, on the super cool Tropic-style strap, is on the more comfortable side of £1000."

"Christopher Ward' C65 Super Compressor is a far more significant launch to the company, and brings back a watchmaking device for divers (…) at the height of the scuba diving boom in the mid-1950s."

"UK watch e-tailer Christopher Ward has responded to a customer's call to revive a watch case design 50 years after it was last produced."

"Unlike recent retro reissues from other makers that only look like Super Compressors, the new Christopher Ward C65 Super Compressor is the real deal."
Who's wearing Ward?
Checking out a watch on a website gives you a good indication of what it looks like. But there's nothing quite like seeing it on someone's wrist to gauge how it works in the real world.
That's why we asked a number of adventure-minded influencers to take the C65 Super Compressor with them on their travels. From scaling mountains in Colorado to windsurfing in Sardinia, the watch was more than up to the task. And looked the business while doing so.
Where will you take yours?
Check out #WearingWard on Instagram to see our customers' images of their Christopher Ward watches.

Loupe magazine
History of the
Super Compressor
Who invented the super compressor case? And why? Read the story of the case that let divers go deeper.
Read more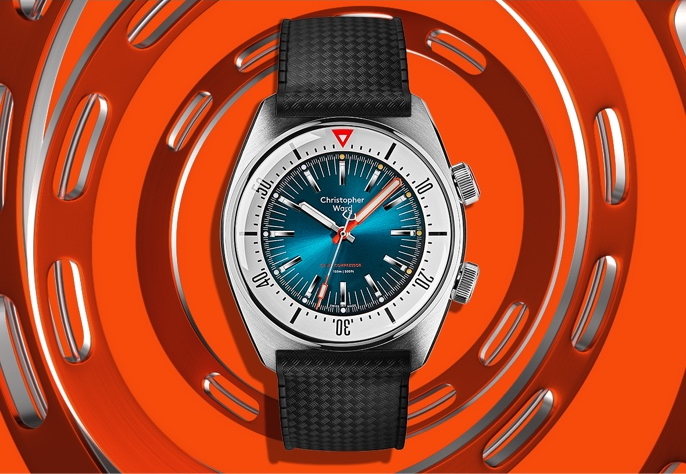 Loupe magazine
Diving watch
enthusiasts — rejoice!
Christopher Ward has gone the extra league to revive the legendary Super Compressor case and we asked the most discerning journalist in the watch industry to review it.
Read now