A bespoke Christopher Ward watch is something you can treasure now and for years to come.
Our bespoke programme is designed to be all-inclusive. From services and organisations to clubs and enthusiasts, our team is always on hand to develop your unique watch.
We make the process easy. We'll help you choose the model you'd like as your template, and keep you informed throughout the process, so you're satisfied every step of the way.
If you're looking to produce a watch for your squadron, regiment or specialised unit, we're also one the few watch brands officially partnered with the Ministry Of Defence.
Contact us now to find out more
A bespoke watch costs no more than a regular watch from our core range, once the minimum quantity is met.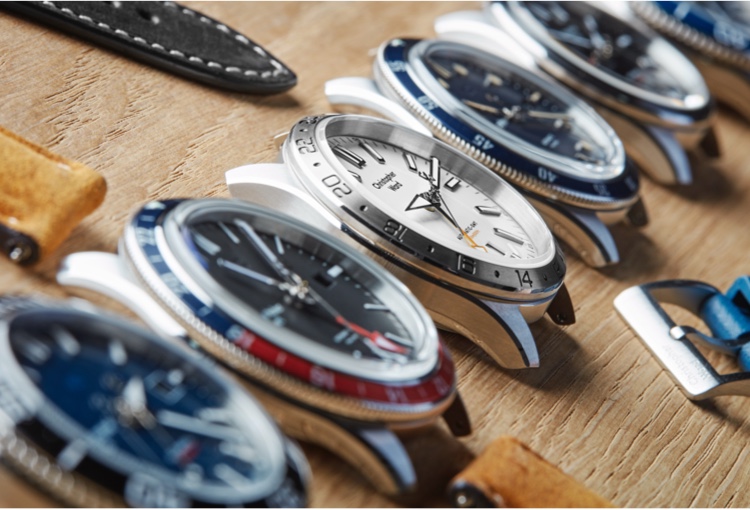 A watch that's truly yours
Over the years we've developed watches for over 200 organisations. At design consultation we will look to include the subtle details and hidden meanings that truly tell the story of your organisation, club or unit.
We'll work with you on the design and break down areas of (but not limited to) the dial, backplate, hands, bezel and packaging that will set your watch apart.
Our bespoke programme begins with 25 units as a minimum, working within a 30 week approximate timeline. From there, we have a wealth of options which will increase by the scope of the project.
All our bespoke watches are hand-built to the same high standards as our regular timepieces. Which means you're not just buying a beautiful object that will bring you and your mates together but a premium timing instrument able to function in the most challenging conditions.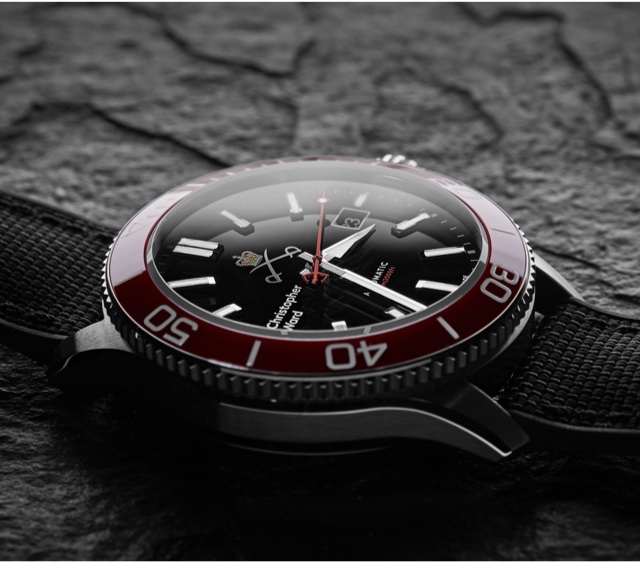 "With Christopher Ward we have created a beautiful watch!
We wanted a piece to celebrate our business, and we couldn't be
more proud of how it came out"
Don Rickman
Co-founder, Rickman Motorcycles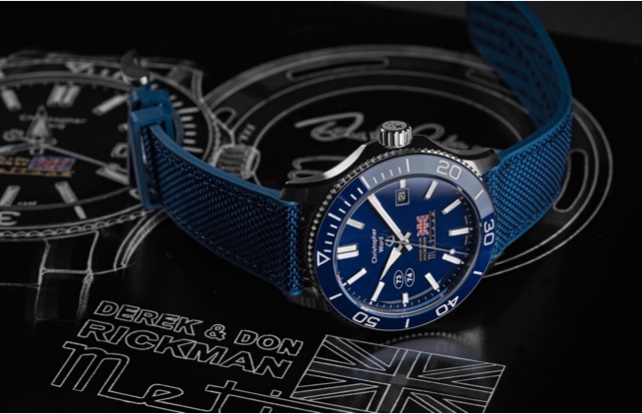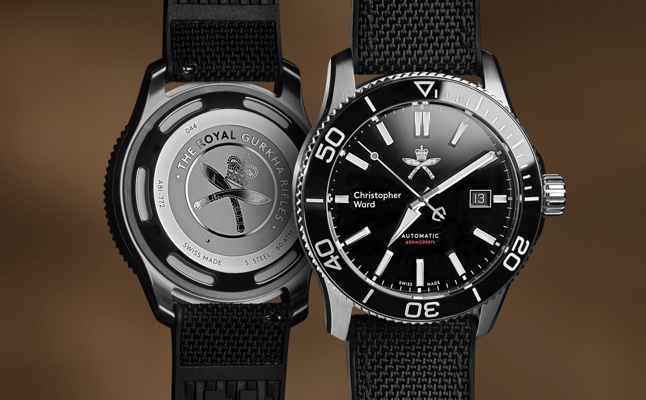 We can be heroes
Christopher Ward is the only watch brand officially approved to create sub-£1,000 mechanical watches for HM Armed Forces.
We've created bespoke watches for RAF squadrons, army battalions and navy vessels. We incorporate squadron insignia, call signs and intricate details to create a watch that marks a moment in time or embodies your organisation's values.
Over the last few years, we've delivered projects at home and abroad; for those touring, currently serving and veterans. Your watch is as unique as you and your comrades.
Interested? Email bespoke@christopherward.co.uk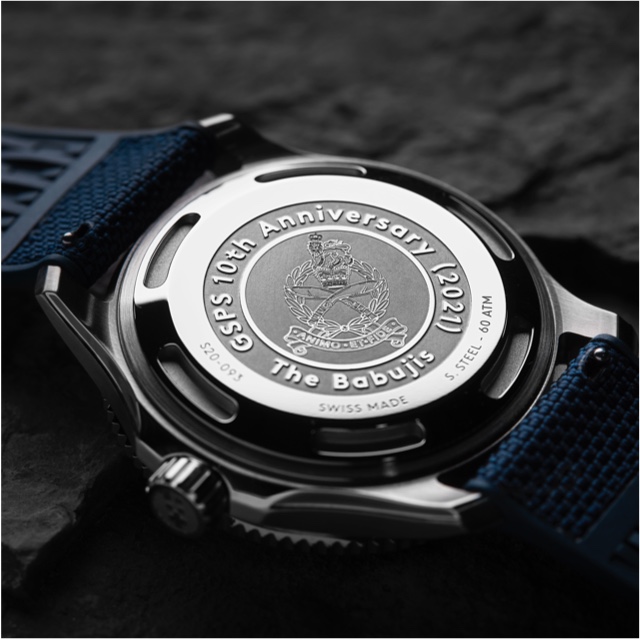 How does it work?
Select a watch from our range. This determines your base price and styling
We'll set up a meeting to work with you on a project brief before creating an initial design for you to review
Once you've approved the design we'll make a sample: the cost of this will be covered by Christopher Ward
When you're happy with the sample, we'll begin production. We'll create a password- protected page on our website to accept orders and take payment from project members
On completion, all orders will be personalised as required and shipped with free worldwide delivery
All projects will be delivered with the support of our specialist team. And can be done so discreetly or with added fanfare. It's up to you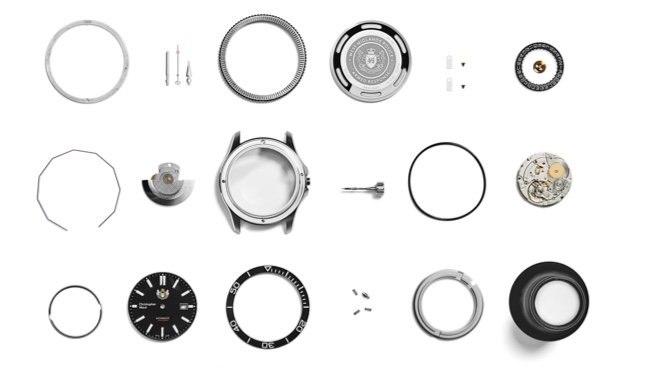 Step 1

Design Consultation
4 weeks

Step 2

Sampling
10 weeks

Step 3

Production
16 weeks

Step 4

Project delivery
30 weeks
The timeline here is representative, we look to work within these parameters but these can fluctuate depending on a projects specific requirements.
Go Bespoke
If you're interested in our bespoke service, please fill out the form opposite – with as much detail as possible. A member of our team will get back to you.
Or if you have a specific question, or want to talk about a past or present project, please contact Beckie Murray from our bespoke team by email: