Christopher Ward partners with one of the giants of English football in a deal that will benefit company, club, community and fans alike
Everton are one of the most respected names in English football – known as the 'people's club' in their home city of Liverpool.
Since their inception in 1878 as 'St Domingo's FC – they were initially a Sunday school team based in the Everton district of the city – the club has won nine league championships, five FA Cups and the UEFA Cup Winners' Cup. No team has played more seasons in the English top flight.
So when Christopher Ward was looking to partner with a global sporting brand, Everton were the perfect candidate. The club are known and respected worldwide, and their method of doing things, the 'Everton way', chimes with Christopher Ward's ethos of bringing together tradition and modernity.
That's why Christopher Ward is proud to announce that it has signed a five-year deal from the 2022-23 season to be Everton FC's official Global Timing Partner.
Through the partnership, Christopher Ward branding will appear on official Everton channels and assets, including backdrops and LED screens at Goodison Park on match days. Christopher Ward will create money-can't-buy experiences for Evertonians and Christopher Ward fans, and work with the club's award-winning charity, Everton In The Community.
"Christopher Ward branding will appear on official Everton channels and assets, including backdrops and LED screens on match days"
Christopher Ward has strong links to Liverpool, and the company has often talked about the city's watchmaking heritage in its communications. Mike France, CEO and co-founder of Christopher Ward, is from Formby, just north of the city, and is also a long-time Everton fan.
He said: "Becoming Everton's first global timekeeping partner, apart from being a great honour, is a milestone for Christopher Ward in our mission to make the pleasure of owning a premium mechanical watch accessible to the many – not just the few.
"And while, as a lifelong Evertonian, I'm acutely aware of the club's history, loyal worldwide fanbase and bright future – as evidenced by the new stadium at Bramley-Moore Dock – it's the deep-rooted commitment to their local community that convinced us this could be a partnership with a purpose beyond purely commercial benefits."
Everton, for their part, believe the deal works for both parties. Richard Kenyon, the club's director of communications, said: "It's our great pleasure to bring on board Christopher Ward as our official Global Timing Partner and to link up with a company that not only has shared values in terms of ambition, innovation and community but whose founders have a deep understanding, respect and passion for Everton Football Club and what we stand for."
Click here to see the latest fixtures for
Everton Football Club
Here's ex-Blues goalie Tim Howard welcoming Mike and Peter from CW to the Everton family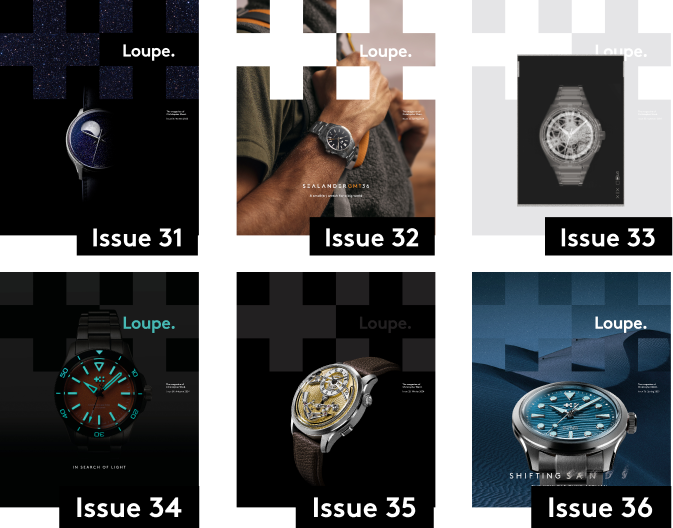 Sign up to Loupe magazine
Loupe is Christopher Ward's quarterly in-house magazine. If you want to know what's happening at CW (and you love great journalism), this is where to start. Alternatively, you can read all our back issues on your computer, tablet or phone.
Order your free copy
Read Loupe online