Visiting the Christopher Ward showroom in Maidenhead is like going to your tailor.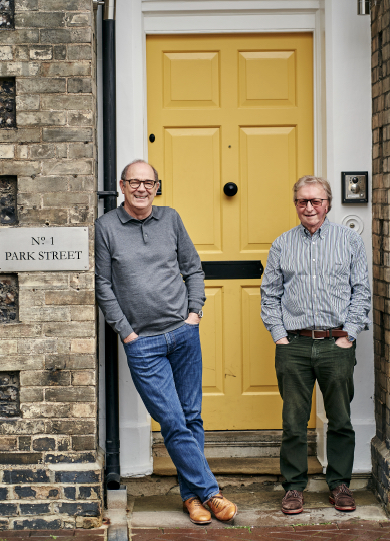 You can try on as many watches as you'd like, get a (very) honest opinion on what suits you best, and even say hello to one of the co-founders if they're about.

Showroom manager Declan Strange or one of his equally knowledgeable colleagues will guide through the whole process. Once you've booked your appointment, he can send you links to timepieces you might like and answer any questions you may have in advance.

On the day itself, you will be presented with a selection of watches until you find one you're happy with. During this we can also make bespoke adjustments such as bracelet resizing while you're still in the building. That way, you'll know your watch is perfect.

There's no pressure or hard sell. Just a level of service that comes from Declan and his colleagues years of experience in watch-fitting. And if you decide not to buy anything, that's fine, too. It's always good to meet fellow watch-lovers.

The showroom is fitted out like a smart London members' club. There are comfortable seats and sofas to sit on, and you'll be brought coffee and refreshments. You just relax and we will take care of you.

Of course, during the current health crisis, safety is paramount. As such, we are limiting the number of guests to two per appointment.

At the showroom, we follow the most stringent government guidelines to the letter. We will be asking all customers that attend a showroom appointment to please:
Sanitise their hands on arrival (Sanitiser will be provided)
Wear a face mask during their showroom appointment, unless exempt
Follow social distancing where possible.

If all this sounds appealing, why not come and see us? You can make an appointment using our online booking system below.