Visiting the Christopher Ward showroom in Maidenhead is like going to your tailor.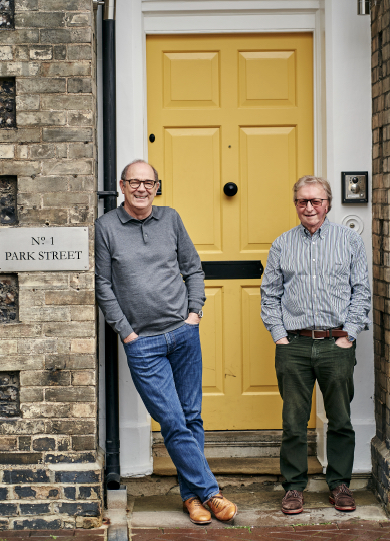 After many months of lockdown we're thrilled to have reopened our bricks-and-mortar showroom, and both in-person and virtual appointments are available now.


Maidenhead showroom
If you're undecided on which timepiece to choose, experienced showroom manager, Declan, will give you his honest, unpretentious thoughts on what watch suits you best. You can try on as many watches as you'd like, get a (very) honest opinion on what suits you best, and even say hello to one of the co-founders if they're about.

On the day itself, you will be presented with a selection of watches until you find one you're happy with. During this we can also make bespoke adjustments such as bracelet resizing while you're still in the building. That way, you'll know your watch is perfect.

During the current health crisis, safety is paramount. As such, we are limiting the number of guests to two per appointment from the same household.

At the showroom, we follow the most stringent government guidelines to the letter. We will be asking all customers that attend a showroom appointment to please:

Sanitise their hands on arrival (sanitiser will be provided).
Wear a face mask during their showroom appointment, unless exempt.
Follow social distancing where possible.
Should you be driving to visit us at No. 1 Park Street, please feel free to utilise our onsite customer parking located to the right of the building.

Virtual showroom
The virtual showroom remains open and ready to accept appointments via the same booking system as the Park Street showroom (below). Please include in your booking that you'd like a virtual appointment and Declan will provide a Zoom link for your session. As in the physical showroom, you'll be taken through a selection of watches by Declan.

He'll give you honest advice about which model is right for you, tailored to your taste, needs and wrist size.