It's good to talk. Especially when you're talking watches.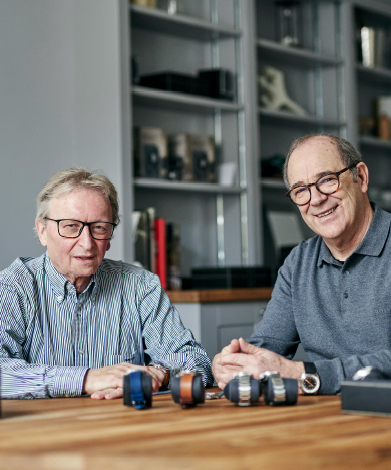 That's why we hold official Christopher Ward get-togethers around the country. If you come to one, you'll get to meet the people behind the brand, find out where we're going next and see our watches 'in the metal'.
You'll also get to meet other Christopher Ward fans – a community of watch enthusiasts who love talking about horology as much as we do.
If you're not in the UK, we regularly pop up at watch shows around the world. Come and say hello: it's especially rewarding to meet fans who we've only ever spoken to on the internet.
Our upcoming events:
Windup Watch Fair, New York City - 20th - 22nd October 2023
British Watchmakers' Day, Lindley Hall, London - 9th March 2024. Click here for full details.
Toronto Timepiece Show - 27th - 29th September 2024. Click here for full details.
To hear more about these events, please email events@christopherward.co.uk or follow us on social media.
We'll see you soon!