Function: say hello to form
Function: say hello to form
The long-awaited follow up to the original C9 Worldtimer, the C1 Grand Malvern Worldtimer marks the return of the groundbreaking Calibre JJ03: a movement able to tell the time in 24 time zones – instantly.
A timepiece with this level of functionality could be forgiven for looking over-engineered. It's a credit to the design, however, that the Worldtimer achieves a perfect aesthetic balance. We've brought in the crisp blue-and-white colour scheme of the C1 Grand Malvern Collection and used it in the watch's stand-out feature: an intricately detailed world map. Centred on the North Pole, white denotes land; while blue is for the ocean – with a wedge of orange for the 'radar' marker.
Around the circumference, you'll find the names of 24 international cities. Just rotate the crown, and you'll be able to work out the time in every one with a twist. And thanks to the T-C1 Super-LumiNova®-filled hands, telling the time in even the gloomiest surroundings is, well, an illuminating experience.
More
Less
Calibre JJ03 Automatic Worldtimer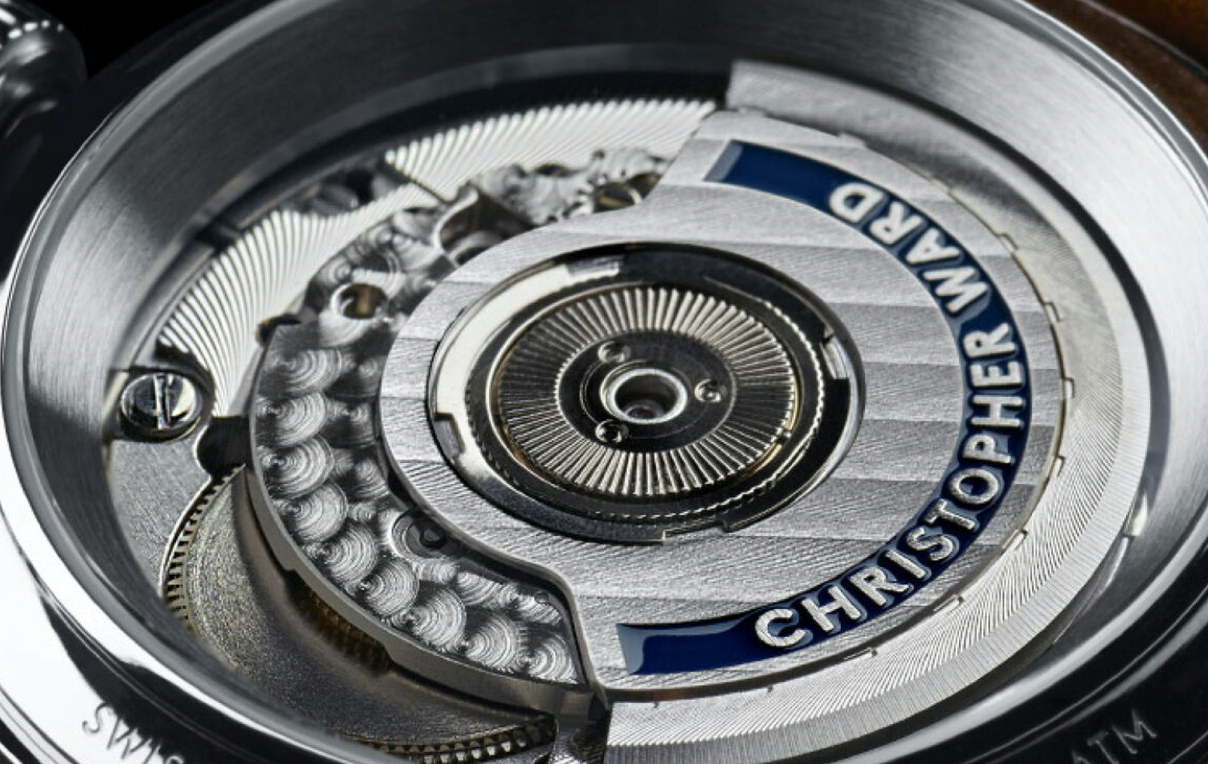 Calibre JJ03 Automatic Worldtimer
The third of Christopher Ward's JJ Calibres – a series dedicated to unique in-house modifications of pre-existing movements – JJ03 is based on the ETA 2893, one of the industry's go-to automatic GMT calibre.
Whereas the previous iteration of JJ03 found in the original C9 Worldtimer re-geared the ETA 2893 to feature airport destinations as a second time zone, the new JJ03 offers a simpler approach.

Reverting to 12-hour timing, it powers a moving 24-hour disc which is read in conjunction with the international cities around it. Turning the crown clockwise will engage this 24-hour disc – but turn the crown anti-clockwise and you'll have control of our time zone-denoting orange city indicator.
Such technical pedigree deserves the aesthetic embellishment to match, which is why the outer arc of JJ03's rotor has been filled with blue enamel – a detail reserved solely for members of the JJ Calibre family.
More
Less