A bespoke watch is the perfect way to bind you and your colleagues together.
Whether you're in the Royal Navy, British Army or Royal Air Force (not to mention the police, NHS and various clubs) a bespoke Christopher Ward watch stamped with your organisation's insignia is something you can treasure now and for years to come.
We make the process easy. From helping you choose the model you'd like as your template, to keeping you informed throughout the process – everything is geared toward your satisfaction.
So far, we've created bespoke watches for over 200 organisations. If you'd like to join them, just hit the button below and let's talk.
Want to understand the process? Read on.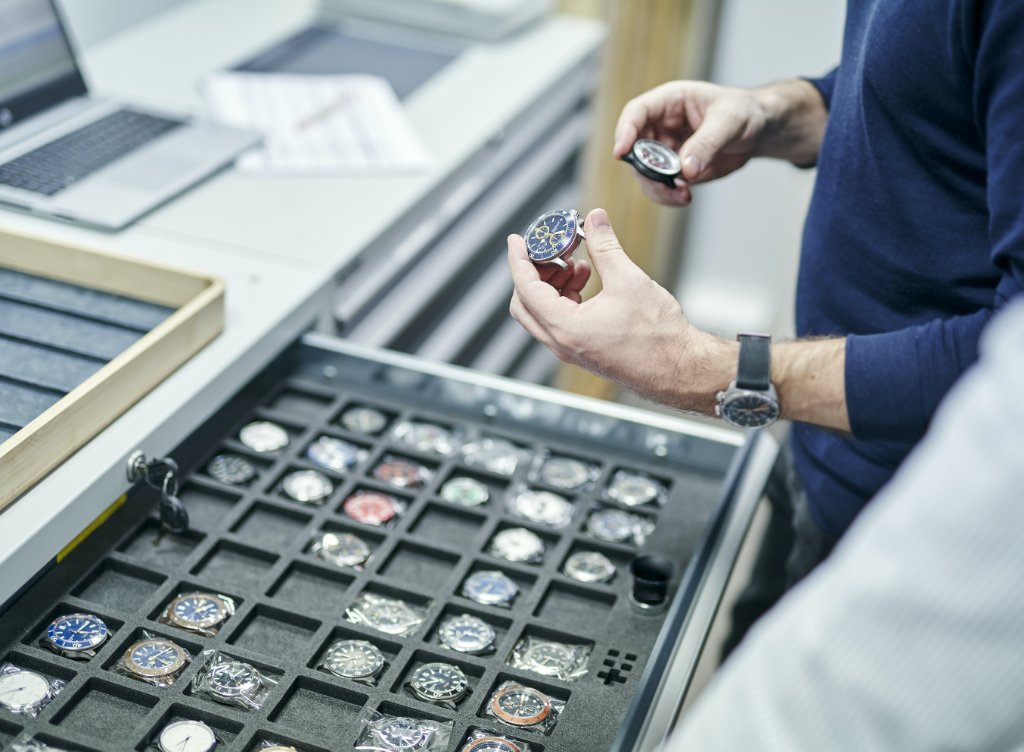 Watches fit for heroes
Over the years we've created bespoke watches for over 200 organisations, including RAF squadrons, army battalions and navy vessels, as well as driving, and social clubs.

And thanks to our official partnership with the Ministry of Defence, we understand the needs of the military implicitly. One happy customer is Corporal James Smith of the RAF.

"We decided to get a Harrier watch made to commemorate this amazing aircraft and the time we served on it: something that could be worn every day, and worn with pride."

All our bespoke watches are hand-built to the same high standards as our regular timepieces. Which means you're not just buying a beautiful object that will bring you and your mates together but a premium timing instrument able to function in the most challenging conditions.

Time well spent, indeed.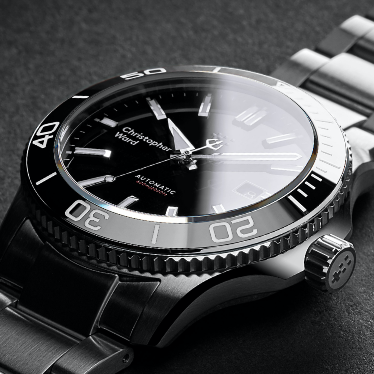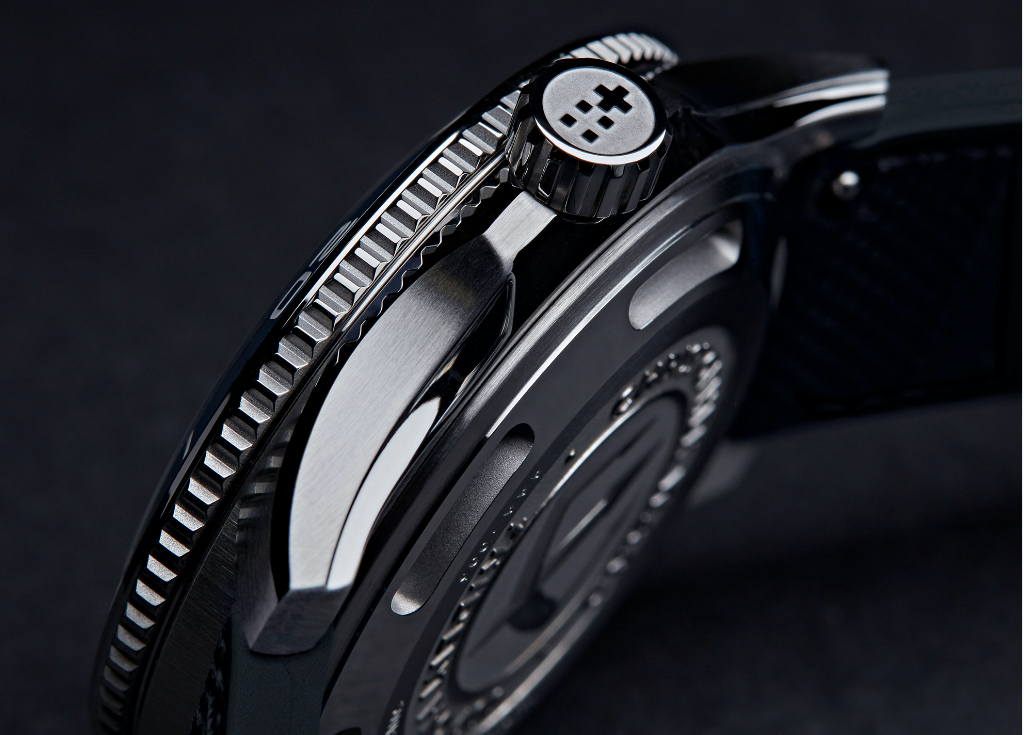 Why choose Christopher Ward?
Christopher Ward is renowned for three things: the quality of our watches; our level of customer service and a value-for-money proposition unmatched in the high-end watch industry.
And that's especially true for our bespoke group watch commissions.
The economics are simple. The more watches you order, the more money you save. You can also cut the time it takes to complete your order by using our most popular watch – the C60 Trident Pro – as your template. As ever, it's up to you.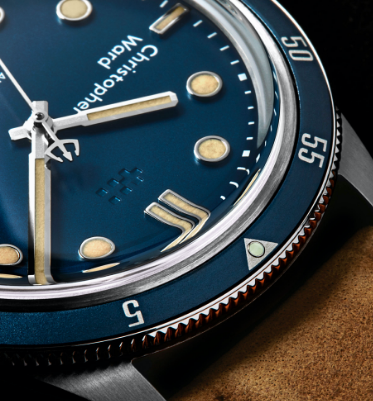 A watch that's truly yours
No matter how many watches you order, you'll receive the same level of personalisation. Here's what's included.
Dial: you can add your crest/insignia or other imagery.
Backplate: you can add your crest/insignia or other imagery.
Personalisation: every watch will be engraved on the backplate with the name of its owner.
Presentation case and manual: you can add your crest/insignia or other imagery.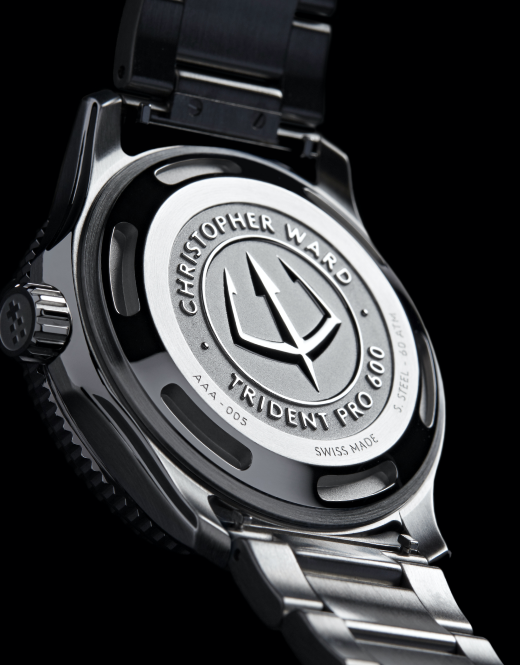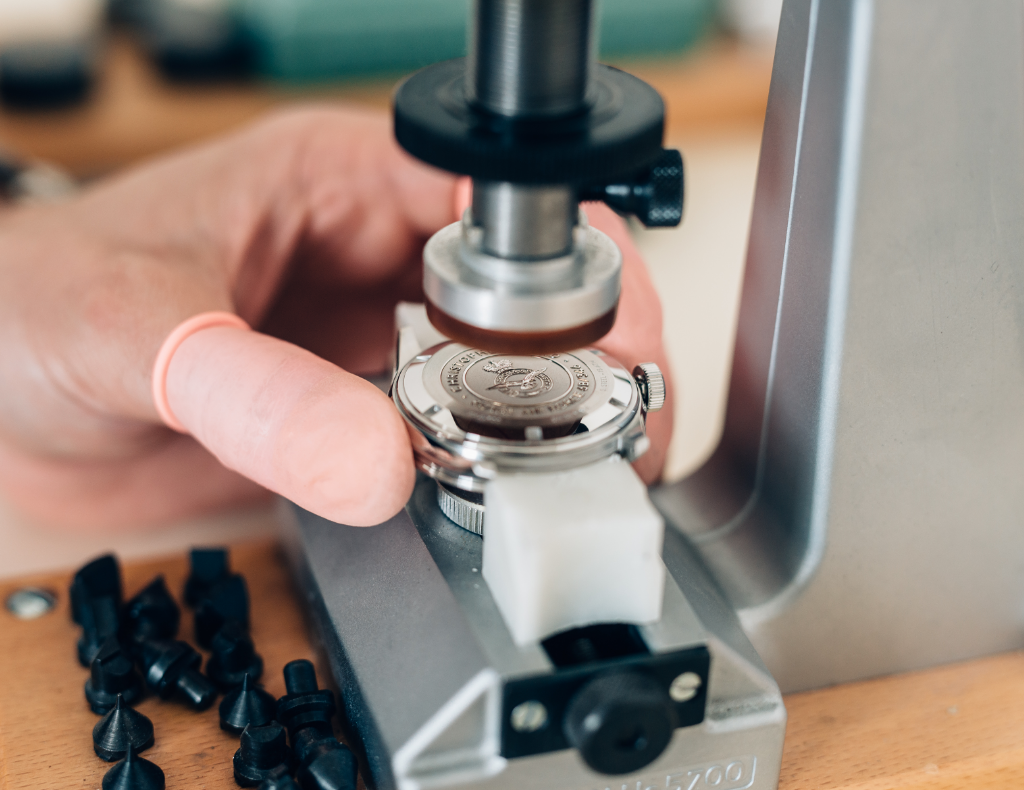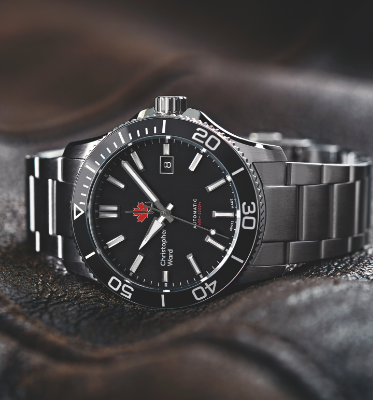 Go bespoke for your band of brothers
One day the gang will split up. You won't see each other so much. A drink every year or so. A wedding. Christmas cards if you remember.
So to have something tangible that reminds you of the best mates you'll ever have is invaluable. Long after the price has been forgotten, every time you put on your watch you'll be back in their company.
And while a Christopher Ward watch can't be as loyal as your comrades, it'll be just as reliable. Maybe even more so.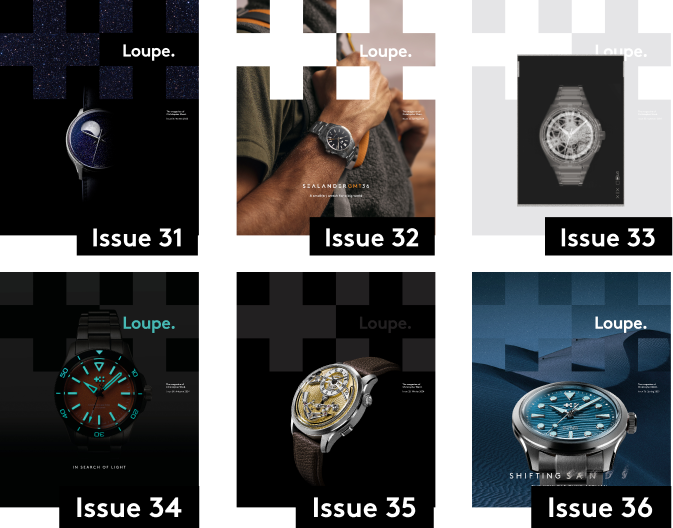 Sign up to Loupe magazine
Loupe is Christopher Ward's quarterly in-house magazine. If you want to know what's happening at CW (and you love great journalism), this is where to start.
Order your free copy