Christopher Ward watches are made of metal. Is that as far as it goes? Not at all. The materials that we use to make our watches are central to their appeal. It's not something that's often talked about in watchmaking, but without the right materials, you'll never have the right watch.
Stainless steel is commonly used in watches like the C60 Trident Pro. Why? For a start, it's not just regular stainless steel. Instead, we use marine-grade 316L stainless steel, which is made up of iron, chromium, nickel and molybdenum, with small quantities of silicon, phosphorus and sulphur. The molybdenum strengthens the metal's anti-corrosive properties, which makes it ideal for diving watches like those in our Trident range. You'll notice the quality of this particular steel on our 'light-catcher™' case – its brushed and polished surfaces highlight the beauty of the metal as light reflects off it.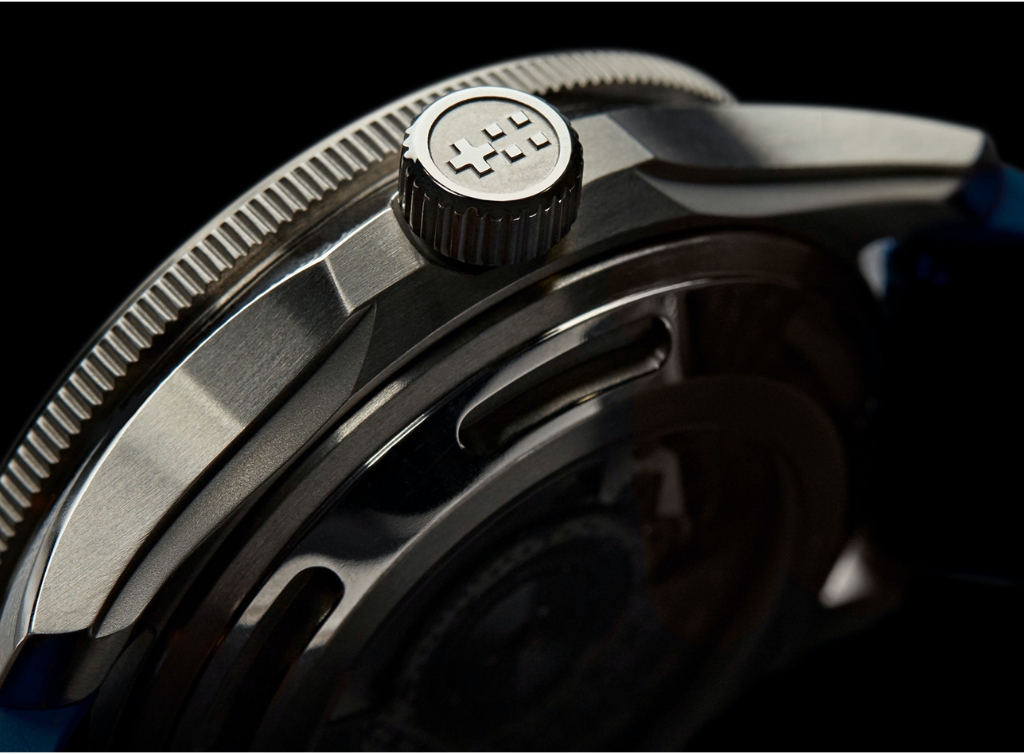 Titanium is increasingly used in your premium watches. Why? It's an extraordinary metal – and perfectly suited to our watches. Lighter and more durable than steel, and with a high fatigue strength, you'll find it in sporting equipment like bike frames and tennis rackets, and also in surgical implants due to its similar density to human bone. The pure Grade 2 titanium we use has the highest strength-to-weight ratio of any metal. If you need a watch that's super-light and super-strong, titanium should be your starting point.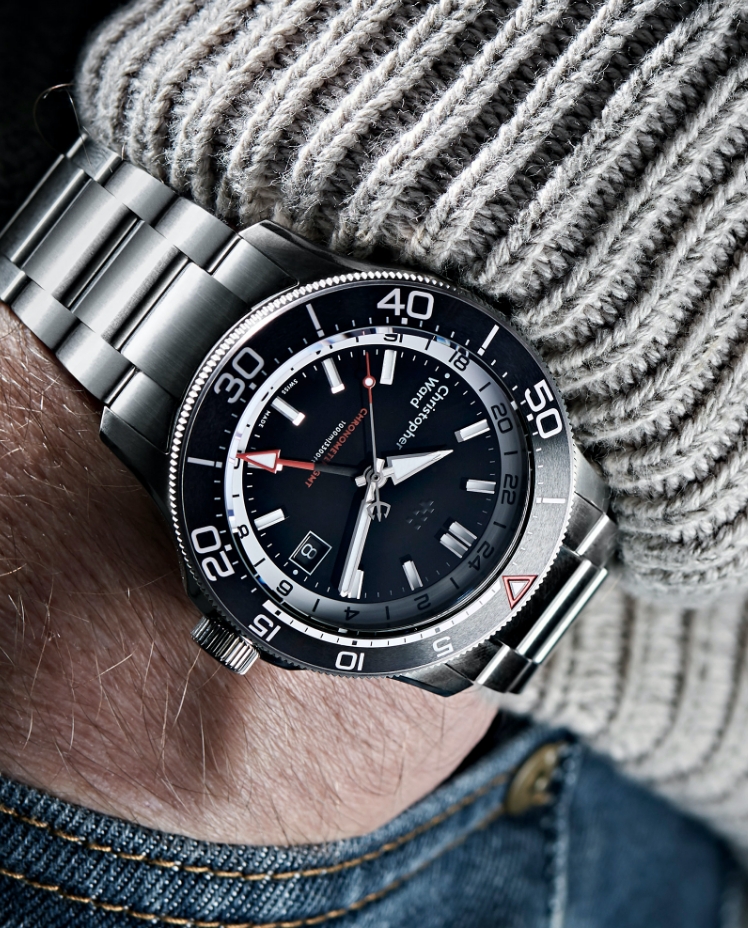 Take us through some titanium models… The best place to start is with the C60 Elite 1000 and C60 Elite GMT 1000. The first model is a diving watch that's water-resistant to one kilometre down (1,000m). Even though it's able to withstand the unimaginable levels of water pressure, it weighs just 77g – and 133g when worn with its accompanying titanium bracelet. The C60 Elite GMT 1000 is similarly remarkable. Not only is it waterproof to 1000m, but it also has an additional GMT function that lets you monitor the time in any other time zone around the world. Like the original C60 Elite, it weighs only 77g.
Titanium isn't the only unusual metal you've been using… One material we love working with is bronze – an alloy of copper and metals like aluminium, zinc or manganese. Especially on our Trident watches. Mike France, CEO and co-founder: "The earliest diving helmets were made of brass or bronze, and we wanted to reflect that: so we launched two bronze versions of the C60 Trident Pro, our bestselling diving watch."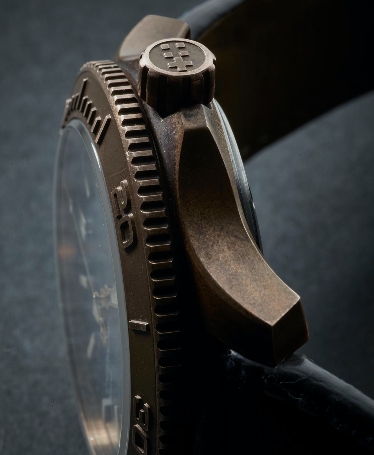 What is it about bronze that appeals so much? Bronze develops a 'patina' – a unique discolouration caused by time and exposure to the elements – which makes every watch unique. Some people like to clean this off, but we believe few things look more handsome than an aged bronze watch.
Is there a link between all the metals you use? "The key for us is experimentation, and to see how far we can push things," says Mike. "We could just use steel in all our timepieces, but that would be too obvious. With bronze and titanium, you get something that marks your watch out as different to everyone else's. And that's a very 'Christopher Ward' quality. The metals we choose say everything about us, our philosophy – and our customers."

Learn how to clean and care of your bronze watch here.
Explore steel watches
Explore bronze watches
Explore titanium watches
With bronze and titanium, you get something that marks your watch out as different to everyone else's. And that's a very 'Christopher Ward' quality.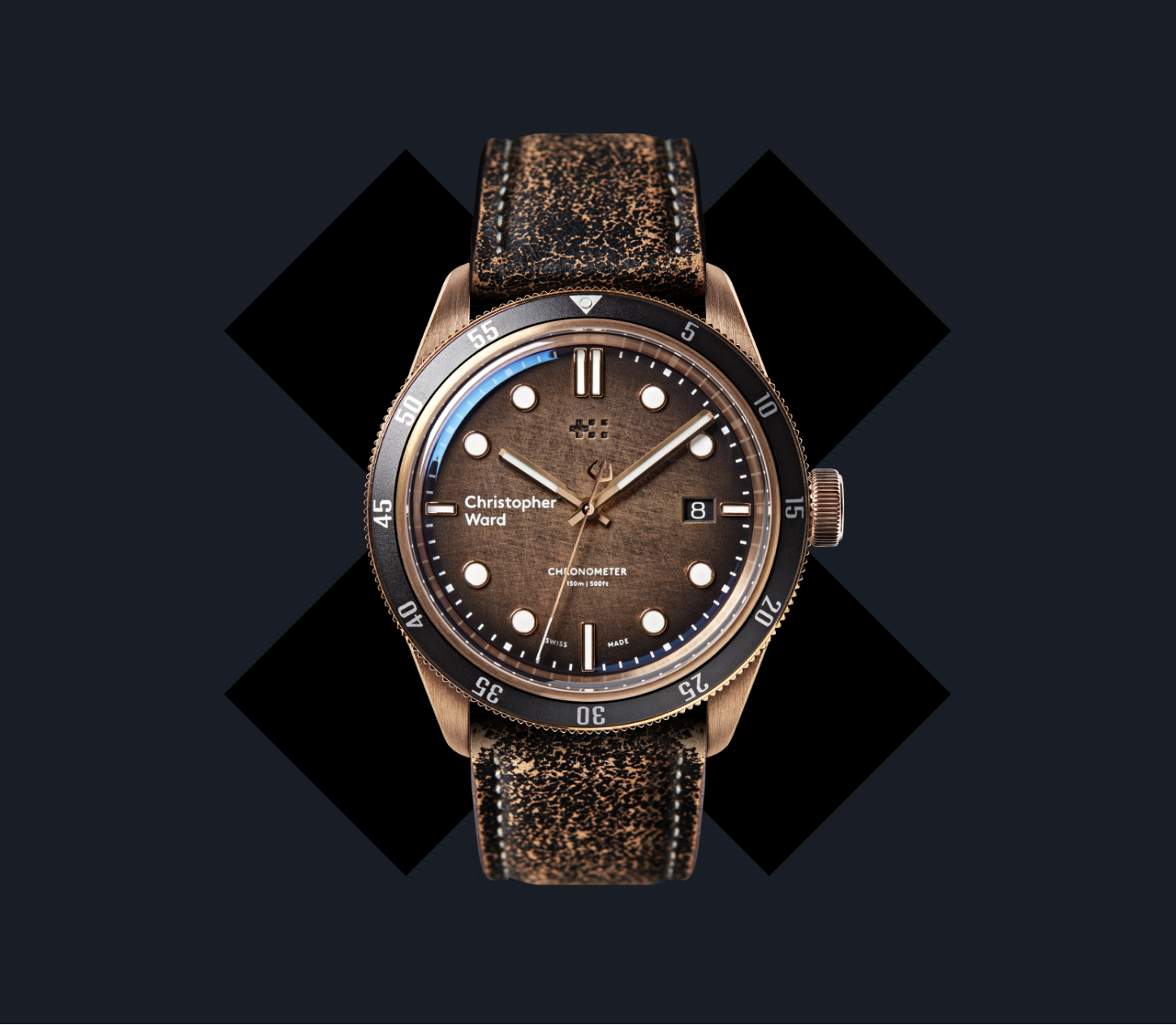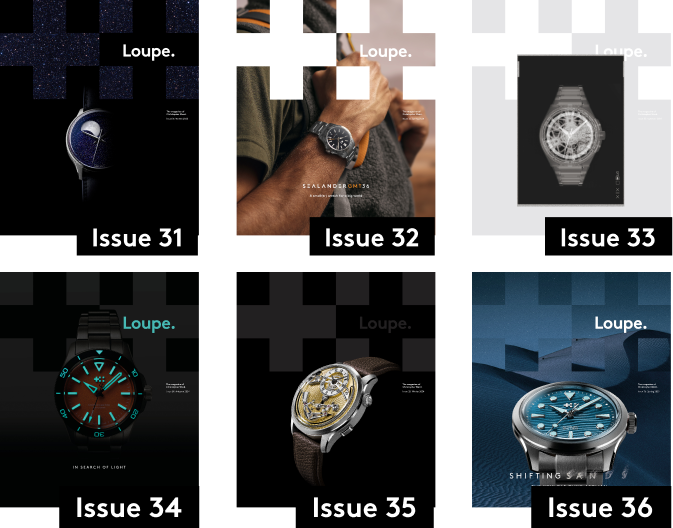 Sign up to Loupe magazine
Loupe is Christopher Ward's quarterly in-house magazine. If you want to know what's happening at CW (and you love great journalism), this is where to start. Alternatively, you can read all our back issues on your computer, tablet or phone.
Order your free copy
Read Loupe online