Photographer Hunter Barnes travels the race circuits of the USA – and finds a community brought together by a love of motorsport, community and country
In much of the world, elite motorsport is a byword for a particular style of luxury.
Fancy parties on yachts, beautiful women holding umbrellas on the starting grid and middle-aged men wearing sunglasses in nightclubs.
But in the US, it's different. While F1 has started to make inroads here, if you want to experience the best of motorsport, there's only one race in town: NASCAR.
For the uninitiated, NASCAR (National Association for Stock Car Auto Racing) events occur at tracks all over the USA, but the sport's especially popular in the south.
Photographer Hunter Barnes, who shoots only on film, was invited to go on the road with Chip Ganassi Racing throughout one NASCAR season. And now, the best of his pictures have been collated in a brilliant new book, Spirit Of The Southern Speedways.
"I was given a backstage pass," says Hunter, originally from North Carolina. "But I wanted to look at the parking lot because that's where I saw the fans. And no matter where I went, there was a real sense of community among them – they've known each other for years."
"When the race starts, it shakes your bones – you better wear earplugs!"
NASCAR inhabits a world often ignored by the elites of the east and west coasts. But for Hunter, its races deliver a sensory experience unmatched by any other sport.
"When the race starts, it shakes your bones – you better wear earplugs," he says. Bristol, Tennessee is a tight track: it's incredible – you're so close to it. You can feel the ground shake. Then everyone screams. I was shooting with my face pressed against the cage. And could feel the rubber off the tyres shoot past me. Fun!"
Hunter's use of film drew a lot of attention from fans and workers alike.
"I love film – the process and pace – and I still print in the darkroom," he says. "I've never done it any other way. It has a grain, a visual difference, and it's got soul. It's like music: there's a big difference between listening to a record and listening to a download."
And because of this, the images he's created are as authentic and gritty as NASCAR itself. And there's not a yacht anywhere to be seen.
Spirit Of The Southern Speedways is published by Reel Art Press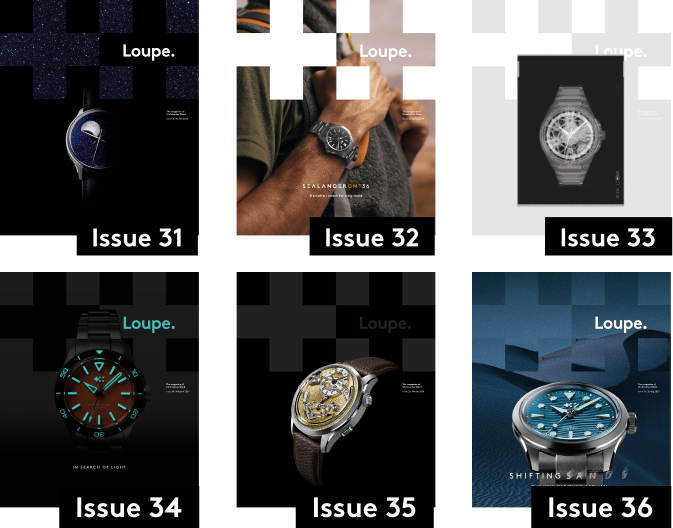 Sign up to Loupe magazine
Loupe is Christopher Ward's quarterly in-house magazine. If you want to know what's happening at CW (and you love great journalism), this is where to start. Alternatively, you can read all our back issues on your computer, tablet or phone.
Order your free copy
Read Loupe online