Bel canto is a style of opera that's inspired CW's exceptional new watch of the same name. Here, founder of Opera Holland Park, Michael Volpe, writes a beginner's guide to this most sensuous of operatic genres
The Italians have a phrase – usually quite literal – for everything; la dolce vita (the sweet life), che sera, sera (what will be will be), buon appetito (good appetite) etc.
In classical music, especially opera, this practice is also prevalent. There are various types of opera characterised by a literal expression. For example, a style of late Italian opera that focused on love and murder and ordinary people's lives is called verismo – real life.
There is opera seria from the 18th century, which was literally 'serious' and usually on a classical or mythological theme, or opera buffa, which means 'comic opera'.
And then there's bel canto which translates as 'beautiful singing', a form of opera at the apex of the operatic repertoire and from which many famous pieces of music have emerged.
Bel canto isn't easy to define because it has many facets, and while its heyday was the 19th century, operas in this style are still enormously popular.
It wasn't as if a sudden new singing style emerged – elements of what we know to be bel canto could be found in early operas. But it's generally characterised by extended legato ('joined together') notes sung smoothly and evenly across the melodic line; the emotional matching of the music to the drama; florid, ornamental passages of dazzling singing (coloratura) and a general dedication to the beauty of the sound of the voice.
One of the composers most closely associated with bel canto is Vincenzo Bellini. He composed the opera Norma from which the aria Casta Diva was drawn and has become famous worldwide – particularly the version recorded by Maria Callas.
Bel canto is
all about the marriage of voice and orchestra
Bel canto is all about the beauty of sound and emotional expression, of the marriage of voice and orchestra. The tone and delivery of a note, or a series of notes by particular singers, can be the subject of fierce debate among musicologists – it is a search for perfection.
Opera is an enormously varied idiom with many sub-genres appearing through the centuries. Bel canto is considered by many to be the pinnacle of operatic achievement by composers from a variety of nations, not just Italians.
It was also an enormous influence on those that came after, composers who forged their own styles but drew on the lessons of the bel canto repertoire. Today, operas by Rossini, Bellini and Donizetti fill theatres worldwide, and these operas represent the era of bel canto most distinctly.
If you were looking for a contemporary music comparison to help describe where bel canto sits within the classical canon, you might imagine the difference between the style of rock played by a band like AC/DC with the soft, melodic version created by Steely Dan.
Many great singers believed bel canto was best appreciated by people with sensitivity and soul. Exceptional singers of bel canto are highly prized and adored. Nevertheless, through history, many have fallen foul of the purists – one creaky note could bring down boos and at particular Italian opera houses, fruit and vegetables might be pelted onto the stage.
Things are a little less brutal now but to sing in a bel canto opera is a monumentally physical and emotional challenge – and singers revere them. The last word goes to soprano Sondra Radvanovsky who summed up the dangers of the great bel canto roles when she said, "Singing bel canto is like walking a tightrope".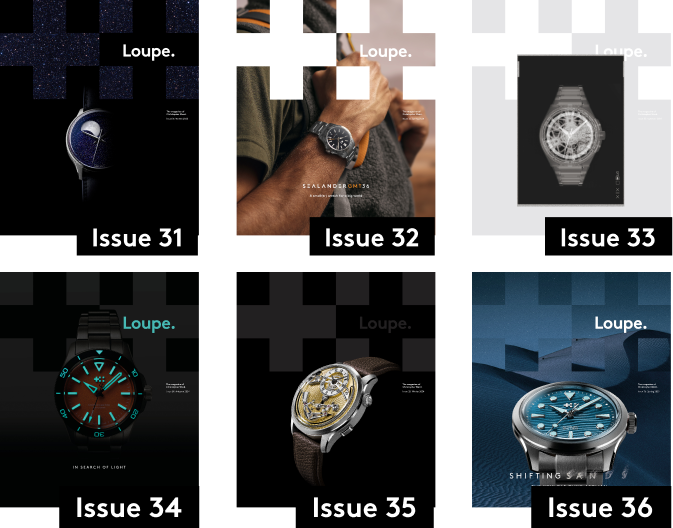 Sign up to Loupe magazine
Loupe is Christopher Ward's quarterly in-house magazine. If you want to know what's happening at CW (and you love great journalism), this is where to start. Alternatively, you can read all our back issues on your computer, tablet or phone.
Order your free copy
Read Loupe online