Many watches are handsome, but some are beautiful. And then you get one – like the C60 Sapphire – that's a total knockout.
"Everyone who's seen the C60 Sapphire has been stopped in their tracks," says Mike France, Christopher Ward CEO and co-founder. "They've simply gone, wow. The message is clear: if you want to get noticed, this is the one."
The C60 Sapphire is a watch born from a few different impetuses.
The first is that it seemed the right time: with the C1 Moonglow, Christopher Ward had cracked the trick of creating sapphire crystal watch dials, so it seemed a shame not to make more of them.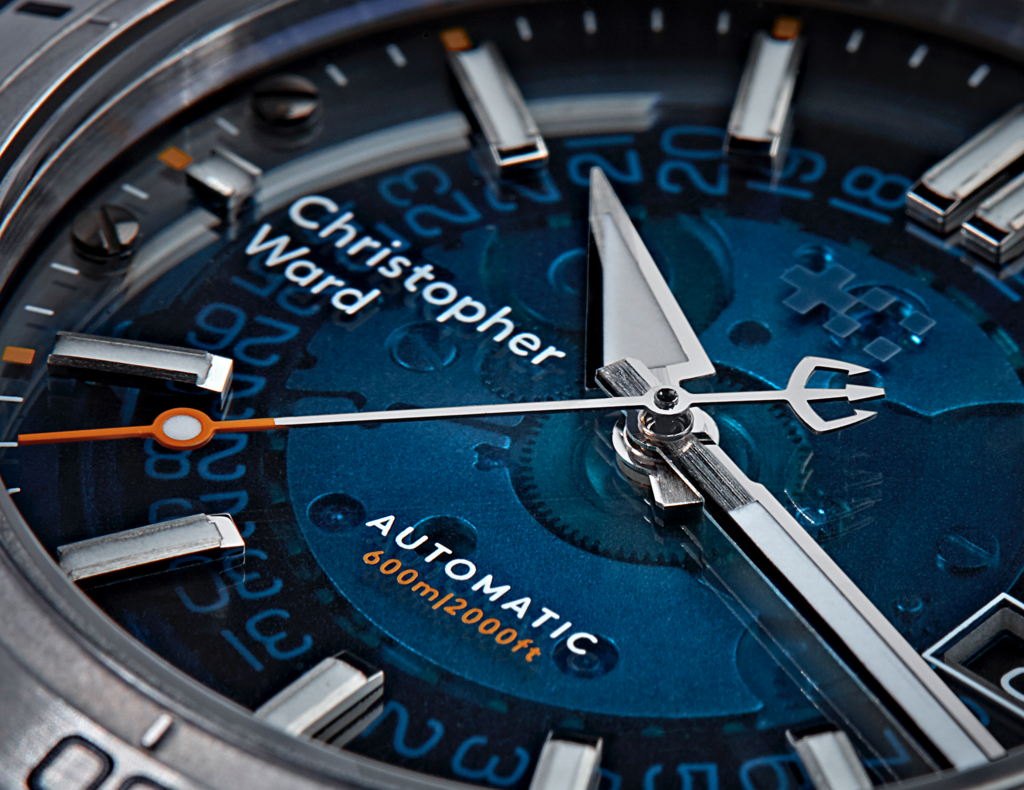 Then there's the idea of transparency, which is integral to the Christopher Ward brand, but with a sapphire-dialled watch is literal too. "A transparent dial is a nice reflection of our core company philosophy," Mike says. "One of the great joys of owning a mechanical watch comes from viewing the movement through an exhibition caseback, so how much better to open up the front of a watch too? That way you'd be able to see the inner workings while it's actually on your wrist."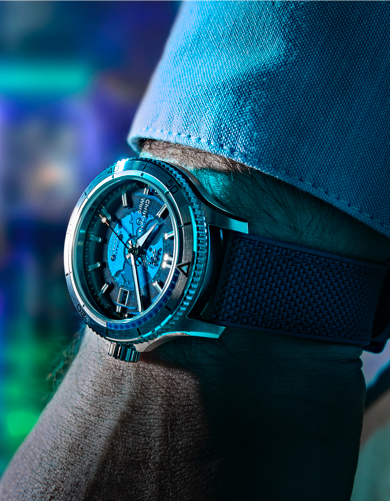 The third impetus was aesthetic. "Although the C60 Sapphire is beautiful here in photos, it's even more incredible looking in the metal," Mike says. "The finished version has exceeded all expectations, being gorgeous to look at – and technically brilliant too."
A transparent dial is a nice reflection of our core company philosophy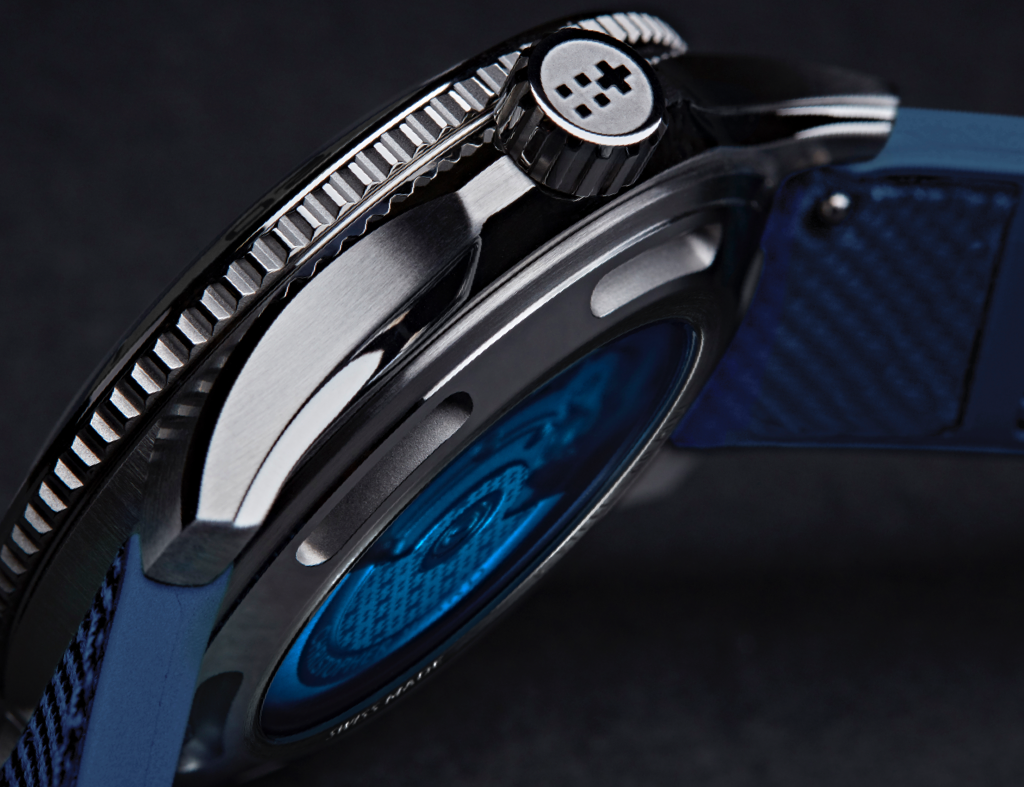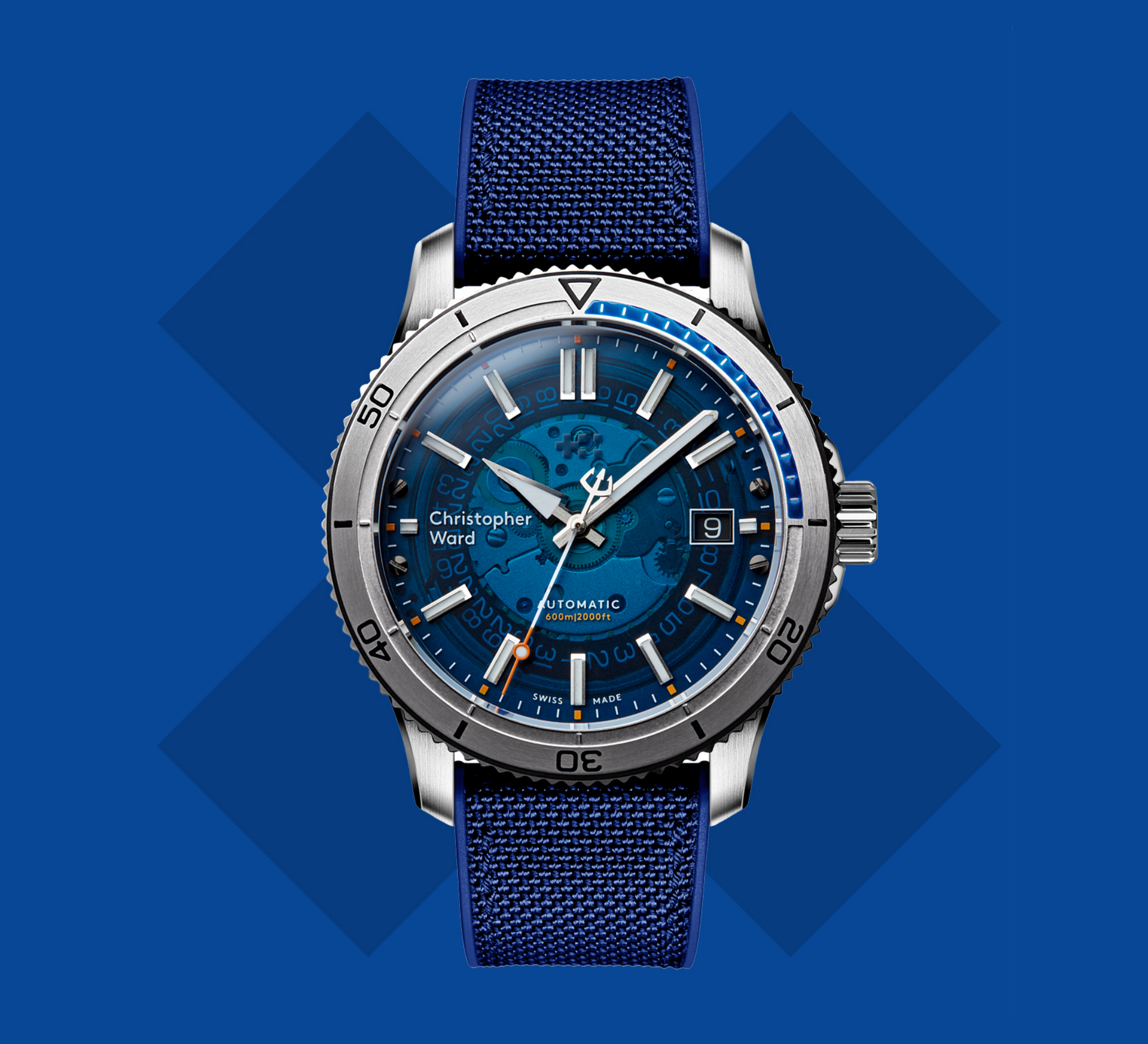 For Adrian Buchmann, CW's head of product design, the joy of the C60 Sapphire comes from being able to take everything he's learned from the C1 Moonglow. "Though it's been a hard road at times, we now know exactly what we're doing when creating sophisticated pieces like the Sapphire," says Adrian. "When you mix what we've done with the JJ Calibre watches with the best of our dive watches, this is what you get."
Getting to a place where this watch was possible was no easy feat. And much of that comes from the sapphire dial's delicacy. It's one of those strange facts that something as hard as sapphire – "you could attack it with a screwdriver and you wouldn't be able to scratch it," Mike says – is exceptionally brittle when you machine it.
"Just like stone dials, which are also very hard, sapphire is easy to damage during the production process," Adrian says. "It's the same with any hard material; every time you put it under tension, it's a risk. Many things can go wrong and mean you might reject each one, so the reason you see so few sapphire dials is simply that watch companies don't like to risk such a high rejection rate."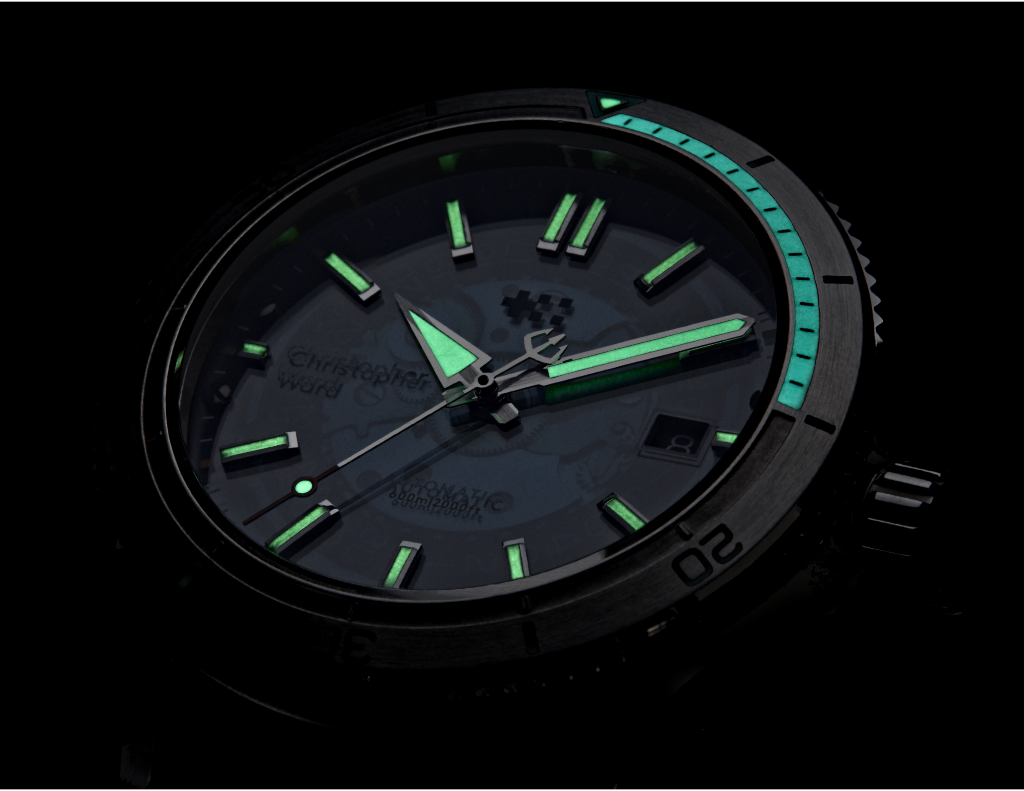 The sapphire here – and, indeed, any watch sapphire – is grown in labs as a sort of pillar (a 'carrot' they call it in French) that you slice across into little discs. "Then you have to flatten them perfectly, drill little holes in them, and polish and machine them," Adrian says. "You have to apply the indexes, and then the Super-LumiNova® by hand. There are 20 steps and over 80 operations to create one of these dials, and something can go wrong at virtually every one."
Though the transparent blue dial is the most striking aspect of the C60 Sapphire, it's not the only highlight. Pleasing details abound, from the way the display caseback shares the same two-piece construction as the dial – so the movement appears to be blue from the rear as well as the front – to the four functional screws holding the dial down. Then there's the date wheel, visible at all times, with one day highlighted in the window at three.
The bezel is different from those of other C60 Tridents too: it's made of steel and reminiscent of the bezel on the last generation C60 Trident 316L. Steel takes colour in a different way to ceramic, and here it has to be applied by hand. Indeed, says Adrian, the amount of work that goes into this "is quite eye-opening".
The final thing to make clear about the C60 Sapphire is that, like the rest of the C60 Trident range, it's a seriously heavy-duty dive watch, perfectly capable of operating up to 600m down. Inside, a Sellita SW200 movement is decorated with Christopher Ward's twin flags logo. At the same time, the initial strap offering comprises two hybrids – one in blue, the other orange-and-blue – and a stainless steel bracelet: all quick-release, of course.
"I think it's a watch we can be proud of," Mike says. "There aren't many diver's watches that open the movement from the front, and there aren't any at this price point. One thing's guaranteed: it's a sure-fire conversation starter, and bound to be noticed on your wrist."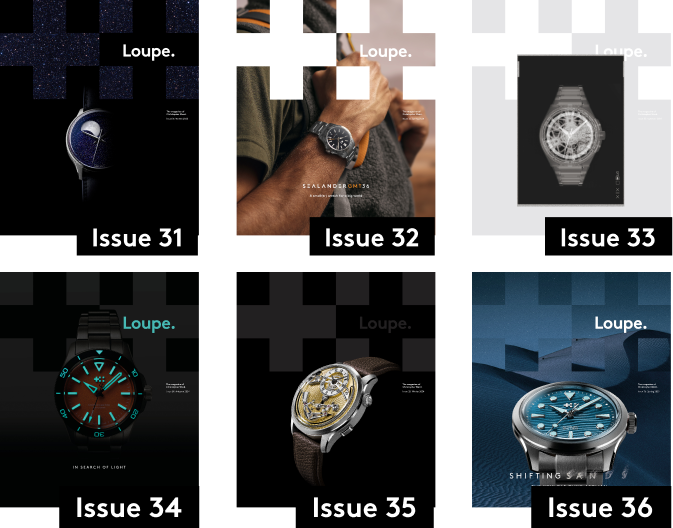 Sign up to Loupe magazine
Loupe is Christopher Ward's quarterly in-house magazine. If you want to know what's happening at CW (and you love great journalism), this is where to start. Alternatively, you can read all our back issues on your computer, tablet or phone.
Order your free copy
Read Loupe online