To start, what is a GMT watch? A 'GMT' watch lets you monitor the time in another timezone as well as the one you're in. It does so by using the fourth 'GMT' hand – which travels around the dial over 24 hours – in conjunction with the 24-hour numerals on the bezel.
Are they difficult to use? Not at all. Let's say you're in London and it's 4pm: you want to monitor the time in Los Angeles, eight hours behind the UK. Move the GMT hand back until it lines up with 8am on the bezel. From then on, it will continuously monitor LA time.
Why would I want one? If you're someone with colleagues or offices around the world, it's a convenient way of knowing the time in their timezone – especially if you're thinking about contacting them. If you do a lot of travelling yourself, you can set the GMT hand to your home timezone, something that will always remain locked in, no matter how often you change the regular time. There's also another reason to get one: they're really, really cool.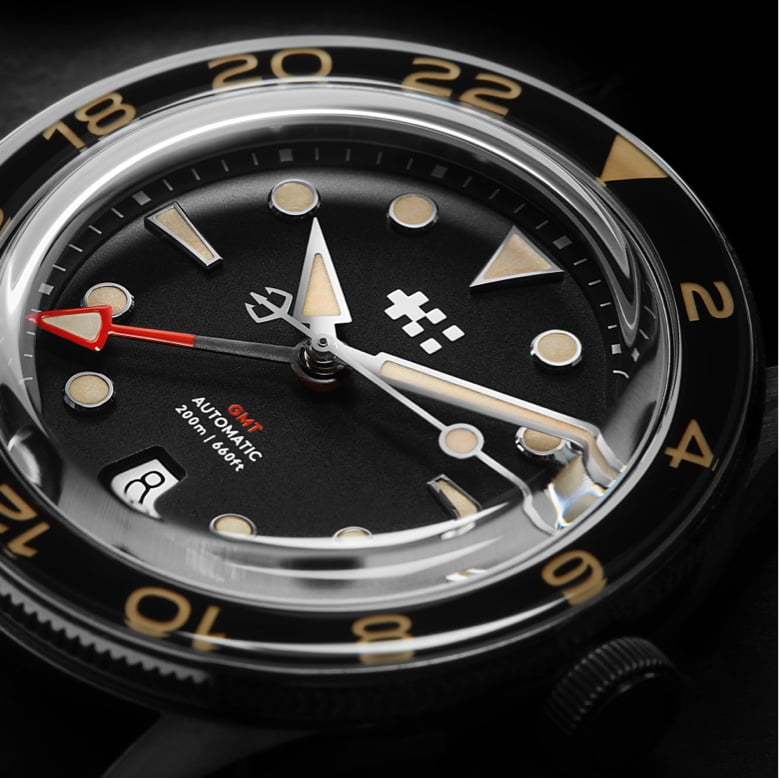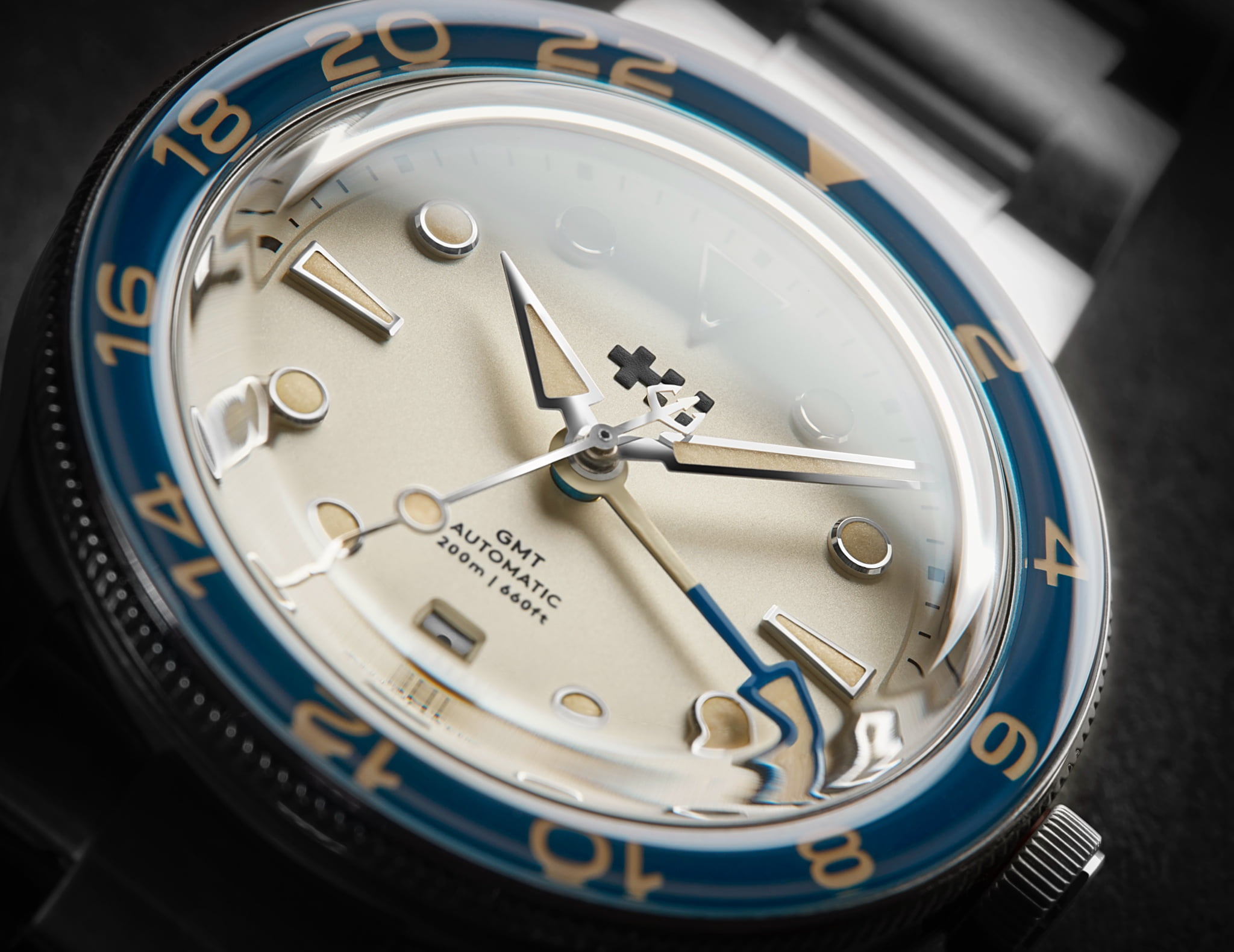 When were they introduced? They were first produced in the mid-1950s for long-distance pilots who wanted to monitor the time back home as they flew across the globe. They soon became a symbol of the jet-set. Christopher Ward's first GMT was the C60 Trident GMT – a watch that combines extreme water resistance with GMT functionality. It's been a hit ever since it launched and is still one of our bestsellers.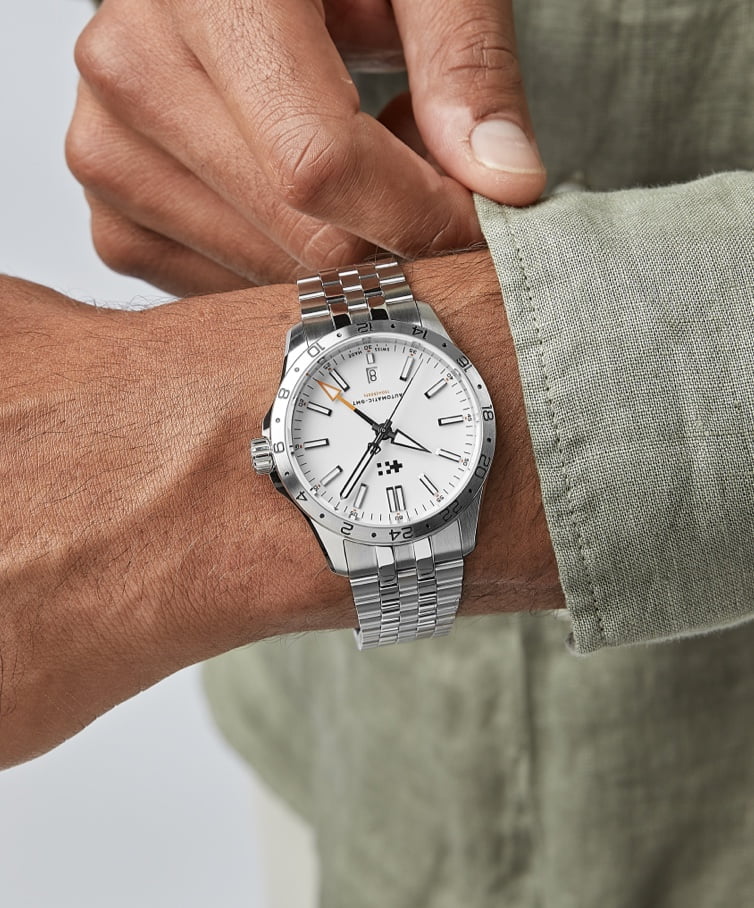 What other GMTs does Christopher Ward produce? Several – they're universally popular. A suitably sporty way to start is with the C63 Sealander GMT. What marks this out is not just its go-anywhere, do-everything appearance and slim 39mm case, but the way it combines classic style with a reassuringly modern build quality: witness its water-resistance to 150m. The 'Hunter-green' version is especially striking, but equally worthy are the Black, White or Blue alternatives.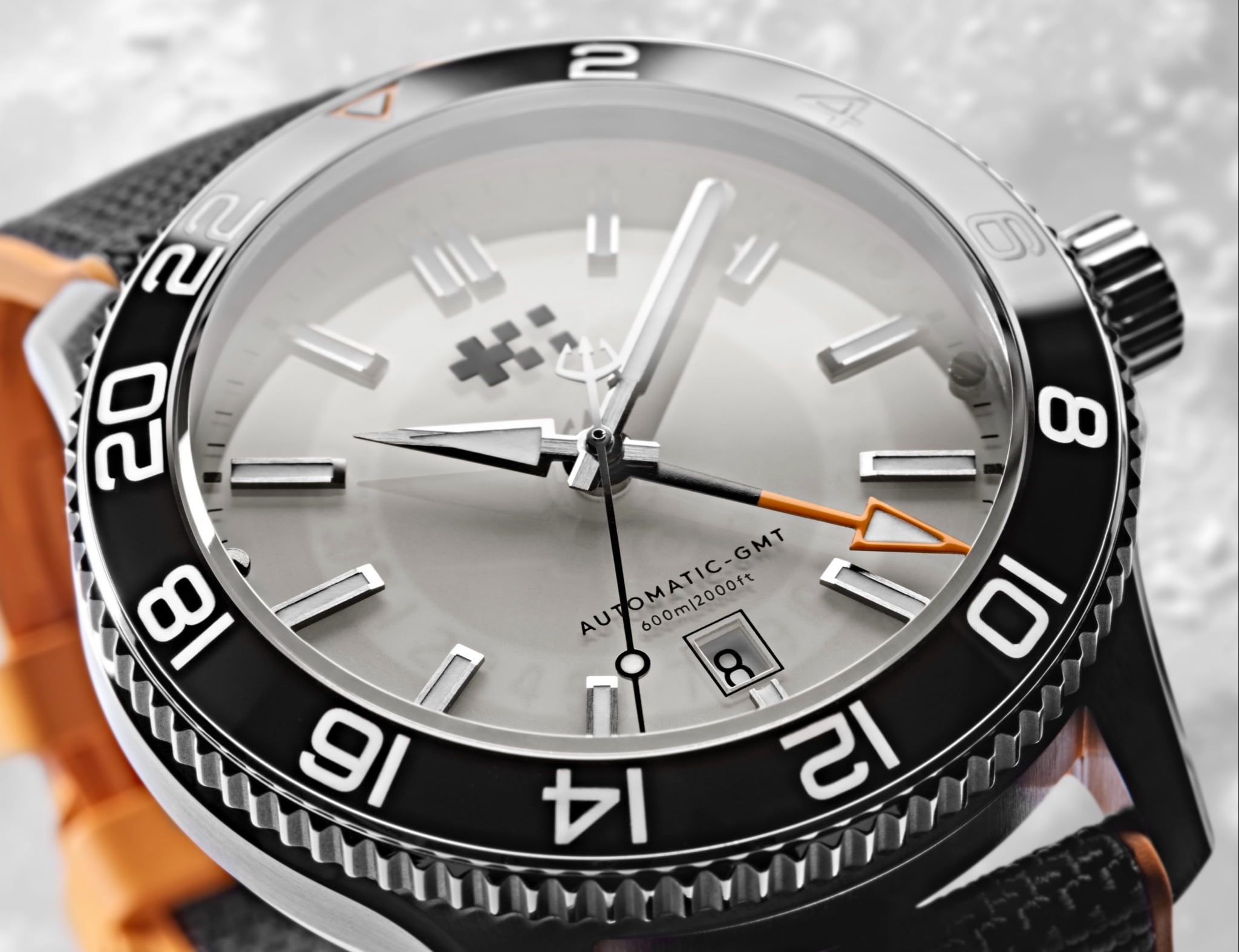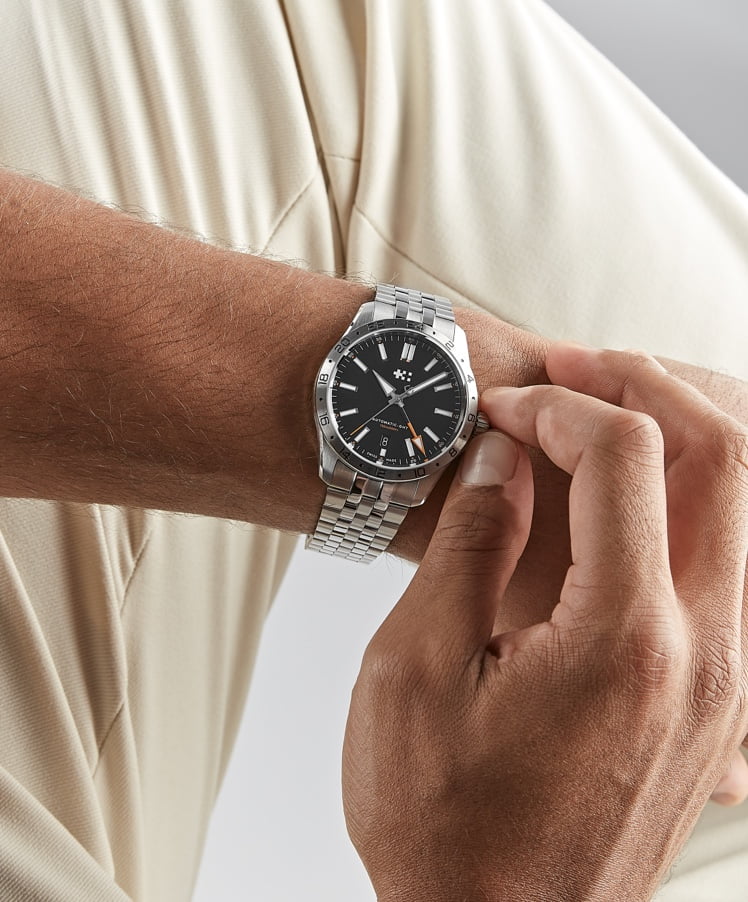 What movements power your GMT watches?Primarily it's the Sellita SW330. Not only does it have an excellent reputation for reliability, but it also has a date wheel, plus an anti-shock mechanism that helps it maintain accuracy even when it receives knocks and jolts.
<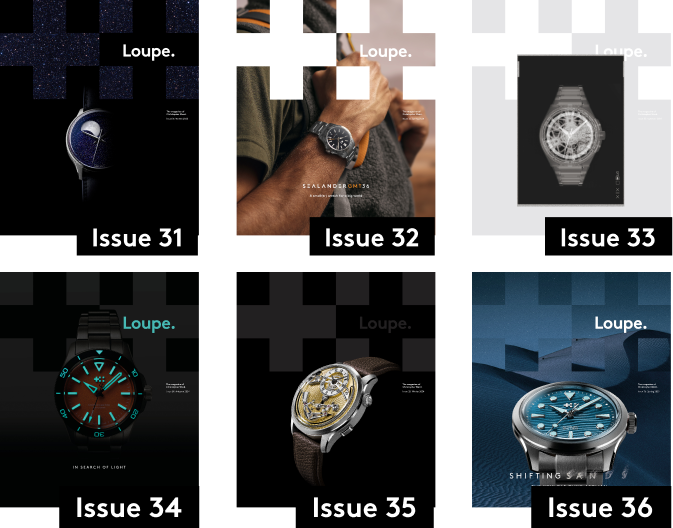 Sign up to Loupe magazine
Loupe is Christopher Ward's quarterly in-house magazine. If you want to know what's happening at CW (and you love great journalism), this is where to start. Alternatively, you can read all our back issues on your computer, tablet or phone.
Order your free copy
Read Loupe online