What is Calibre SH21? Calibre SH21 is Christopher Ward's in-house mechanical watch movement. It was launched in 2014 and is the first commercially viable mechanical movement from a British watch company in 50 years.
Why is making your own movement so important? Creating an in-house mechanical movement is the mark of horological excellence. Most watch companies buy ready-made movements, but to make your own takes real, and rare, watchmaking ability. The creation of SH21 put us in a new, and rarefied group of elite brands.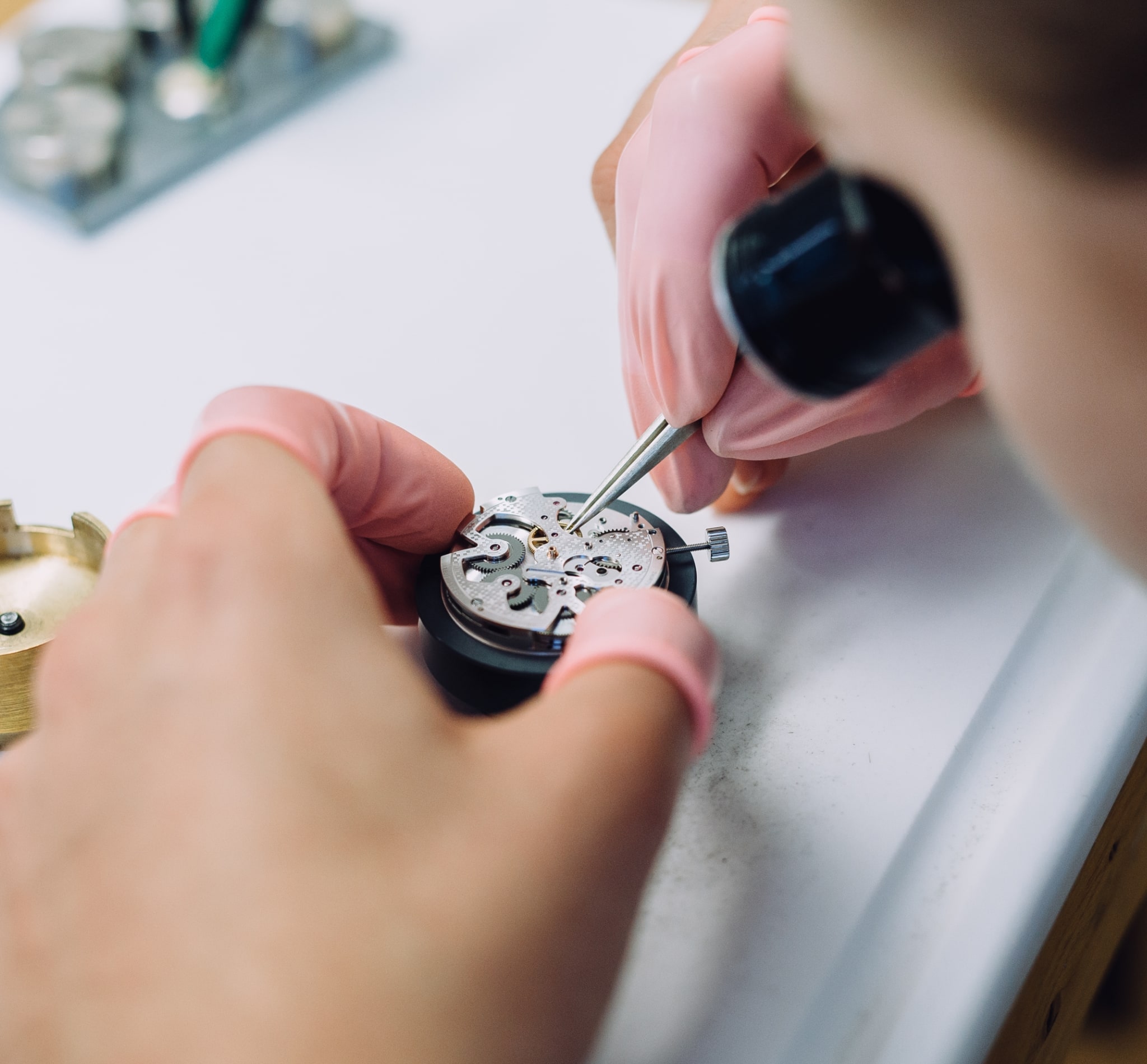 What marks Calibre SH21 out? The first thing is its ingenuity: thanks to its double-barrelled construction, it can run for 120 hours on one charge. In simple terms, this means in the automatic version, as found in the likes of the C60 Concept, you can take it off and it will keep near-perfect time for five days. With the hand-wound SH21, you only need to wind it up every five days. While other brands have made calibres with long charges, many have had to compromise in other areas, such as installing a smaller balance wheel – a move that can affect the accuracy of the watch.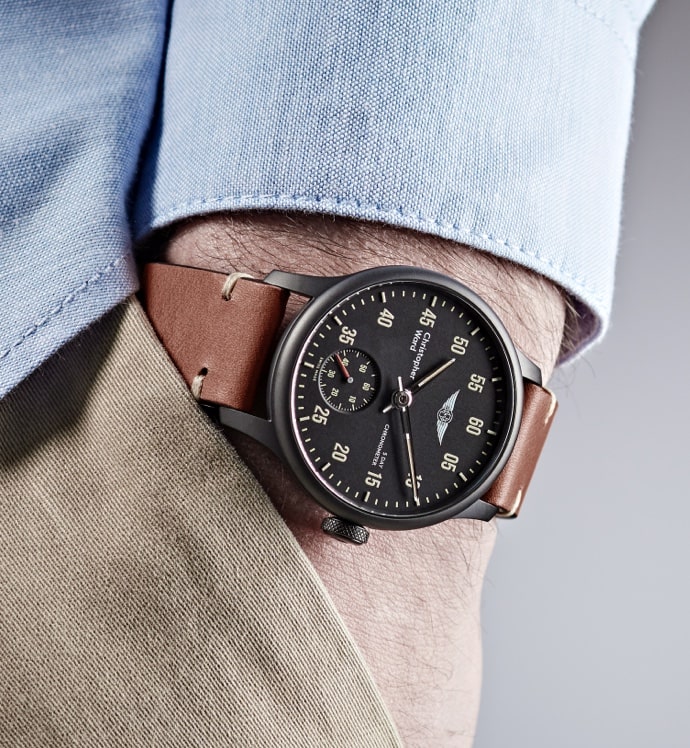 So, Calibre SH21 is accurate? Absolutely. Every SH21 has been certified as a chronometer by the Contrôle Officiel Suisse des Chronomètres. Over 15 days, the movement undergoes a series of tests to ensure it provides accurate timekeeping to within -4/+6 seconds per day. This puts it in the top six percent of all Swiss-made watches for accuracy.
Can you give us an example? Take the C60 Abyss SH21 which is powered by a automatic version of SH21. The power-reserve indicator on the dial lets you know how much time you have left before it needs to be wound. On top of the 164 components needed for the regular hand-wound SH21 movement, another 28 are required to complete this version.
Every SH21 has been certified as a chronometer by the Contrôle Officiel Suisse des Chronomètres.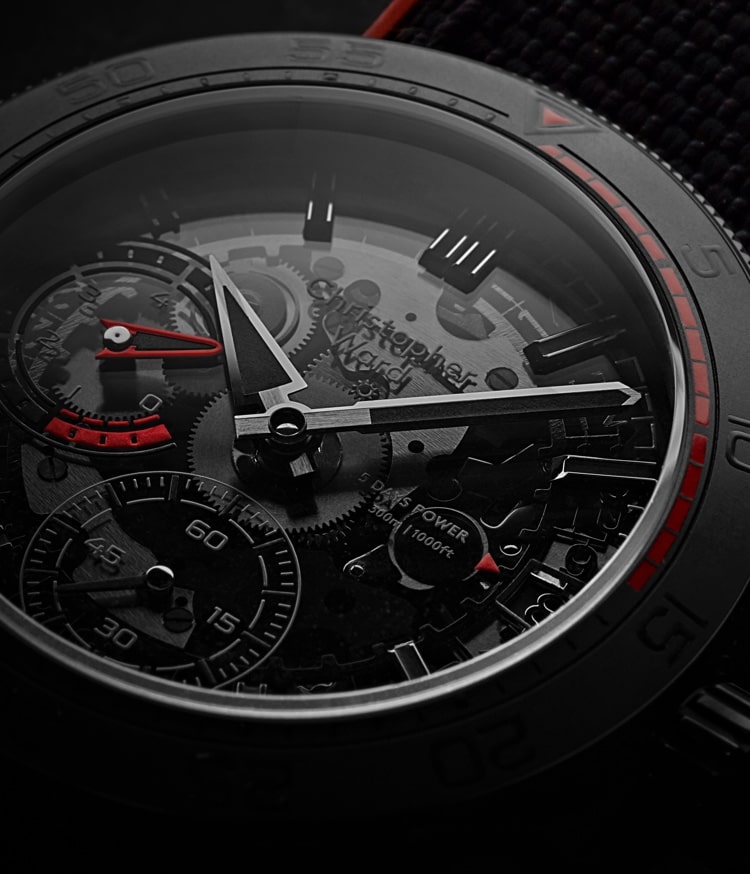 Is Calibre SH21's appearance important, too? Of course. For watch lovers, there's something irresistible about seeing a movement ticking away through the exhibition back of a great timepiece. We know that better than anyone, which is why the level of finishing on SH21 is so high. We also add engravings that fit in with the theme of the watch. The C1 Morgan Aero 8 Chronometer, for example, has a hand-wound version of SH21 that's been skeletonised to reflect the engineering of the car, while every new SH21 has been redesigned to allow greater visibility of the twin barrels. You'll also see the 'Colimaçoné' finish and an engraving of Christopher Ward's twin-flag emblem.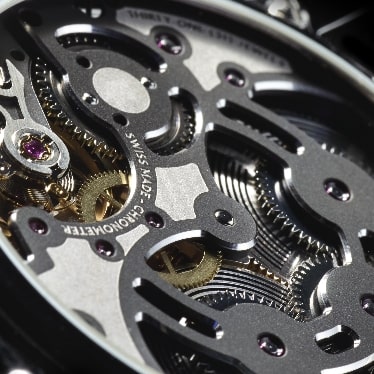 How reliable is it? Reliability and ease-of-maintenance were a priority from the start, and they continued to be throughout the design phase. Now, after five years of monitoring, we have enough data to confirm that SH21 is one of the most reliable movements we've ever used. It's nice when a plan comes together!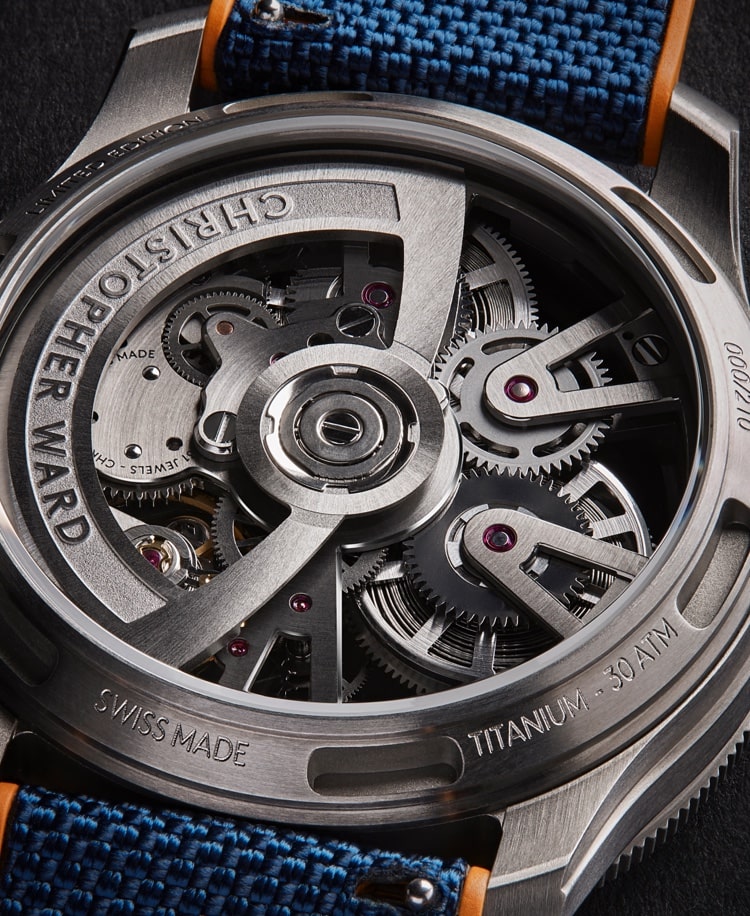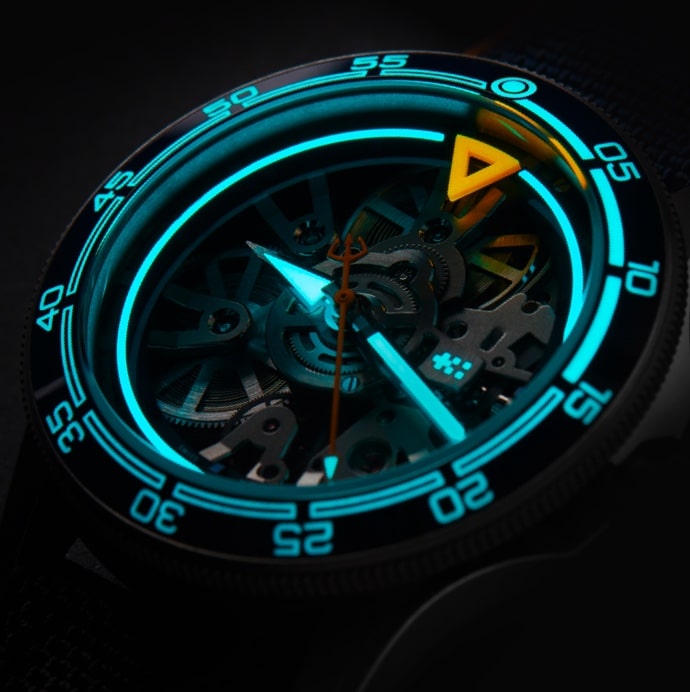 Calibre SH21 powers perhaps your ambitious watch to date, the C60 Apex Limited Edition. Tell us about it There couldn't be a better home for SH21 than the C60 Apex Limited Edition. Designed in conjunction with expert watchmakers Armin Strom, the dial is opened up around the power reserve register at 9 o'clock, where orange-anodised bridgework is revealed. Turn the watch over and you'll find a see-through 'exhibition' back, a first on a Christopher Ward dive piece: and something that can now be found on other dive watches. "There's no doubt it's a highly capable watch," says Mike France. "But it's also a piece of art designed for the wrist, with a highly-detailed iteration of SH21 visible both front and back. There's no finer showcase for our movement. And there's more to come."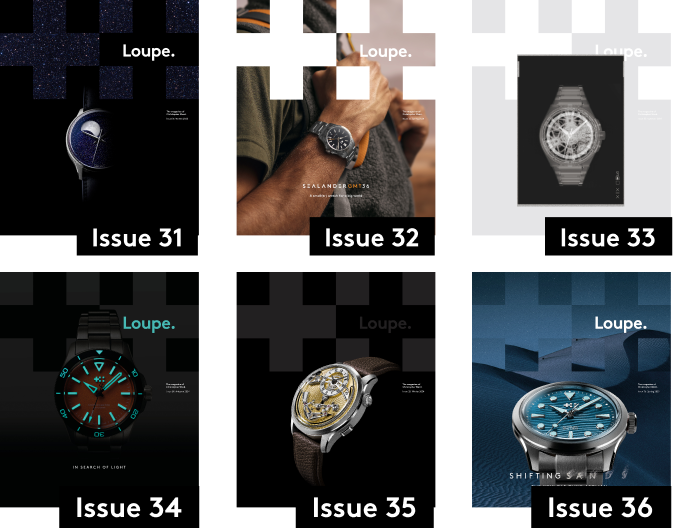 Read Loupe online now
Want to sample Loupe magazine? You can read all our back issues on your computer, tablet or phone. Just click on the link below – it'll take you to Issuu, where every edition is stored.
Take me to Loupe