A watch for the whole of your life
A watch for the whole of your life
Christopher Ward doesn't do luxury. Tool watches, yes. Innovative complications, of course. Value for money, most certainly. But luxury – with its show-off implications and forced scarcity – we've largely shied away from. If we were to approach this world at all, it would be on our own terms.
Well, we did. And here's the result. The Twelve is our first integrated bracelet sports watch since the C20 Lido of 2008, and represents a new peak for Christopher Ward. Combining reassuringly beefy build quality with a sleek fit and finish, it brings five-figure quality levels into the real world, making its home in that ever-widening gap between the strictly dressy and the purely sporty. A place, after all, where most of us live our lives.
The Twelve references a style that came to prominence in the 1970s with the Audemars Piguet Royal Oak and Patek Philippe Nautilus. Both featured bracelets that flowed seamlessly into the watch head, the entire thing feeling of-a-piece. Both were made of humble stainless steel, scandalously eschewing precious metals. And both seemed immensely individual and desirable, while allowing a conservative industry to have fun with design.
The Twelve brings the pleasures of such pieces with none of the downsides. Fittingly, it's home to some of Christopher Ward's boldest design moves. It has a twelve-sided bezel – dodecagonal, no less – which gives a subtle scalloped look. It features a heavily textured three-dimensional dial, built of little moguls referencing the 'pluses' of the twin-flags logo. And it has a remarkable combination of intriguing surface finishes on case, bracelet and bezel.
Indeed, as you turn The Twelve in your hands, you'll find intriguing details everywhere. In a playful tip of the hat to the Royal Oak, six exposed screws hold down the 12-sided case-back surround, while Christopher Ward's sword and triangle handset is rendered in a slim, sophisticated fashion.
A highly polished piece in every sense, The Twelve sparkles in the sunshine, comes alive under dimmed lights, and feels at home everywhere.
More
Less
Sellita SW200-1 Automatic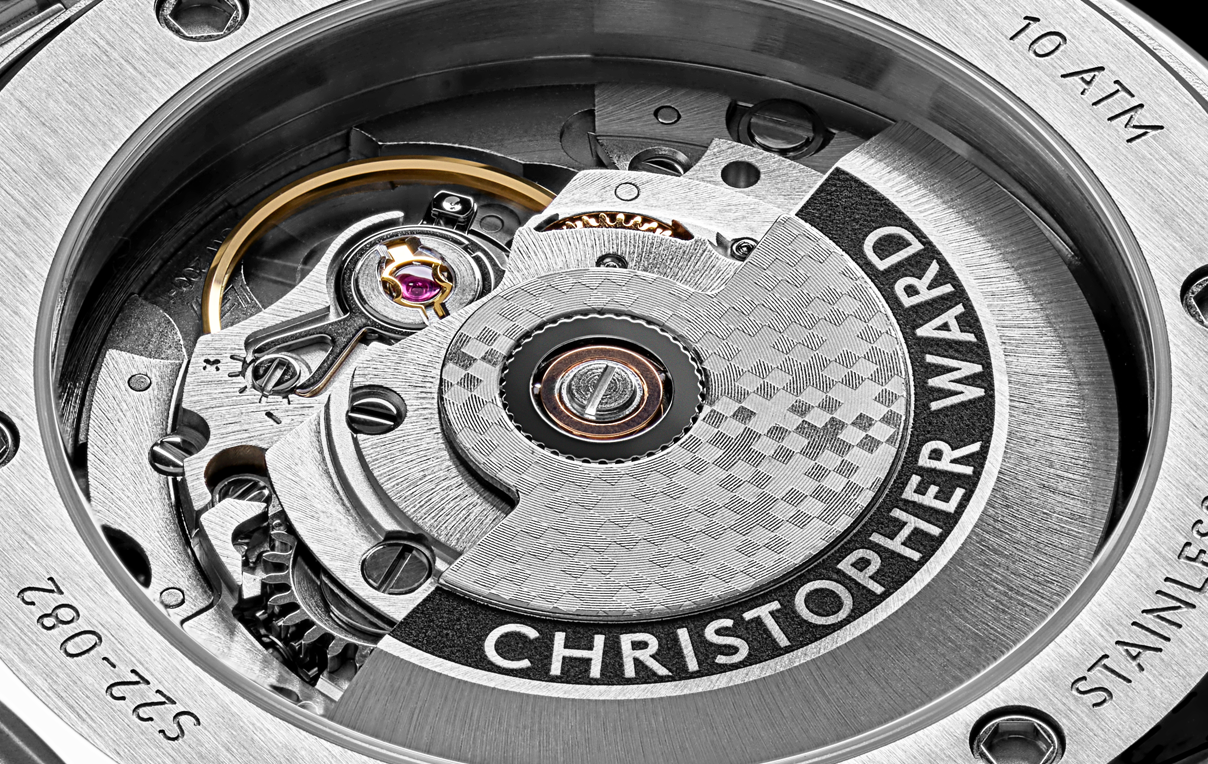 Sellita SW200-1 Automatic
An update on the classic Sellita SW200, this Swiss-made self-winding movement is known for its accuracy and reliability.
The 26-jewel movement boasts a date wheel, a 4Hz frequency (equating to a smooth eight ticks per second) and a 38-hour power reserve. It also has an in-built anti-shock system to maintain accuracy when faced with any sudden jolts.
More
Less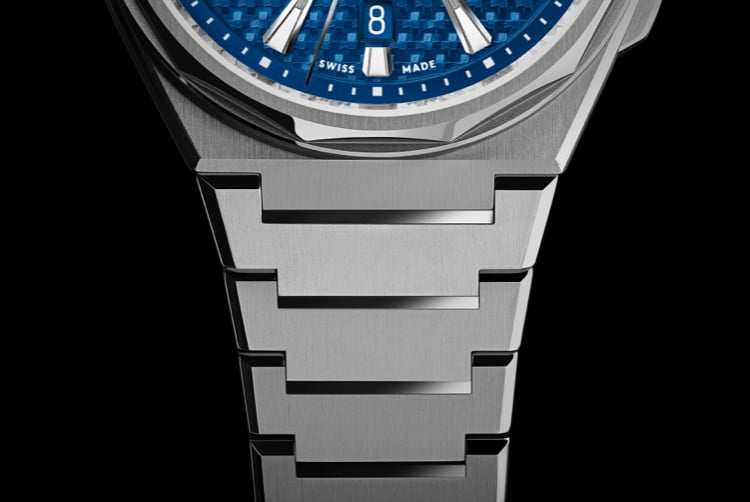 Amazing bracelet
The Twelve's distinctive bracelet is built from single links of different sizes to give a pleasing taper, and closes with a near-invisible butterfly clasp. It's also one of the most comfortable we've ever made.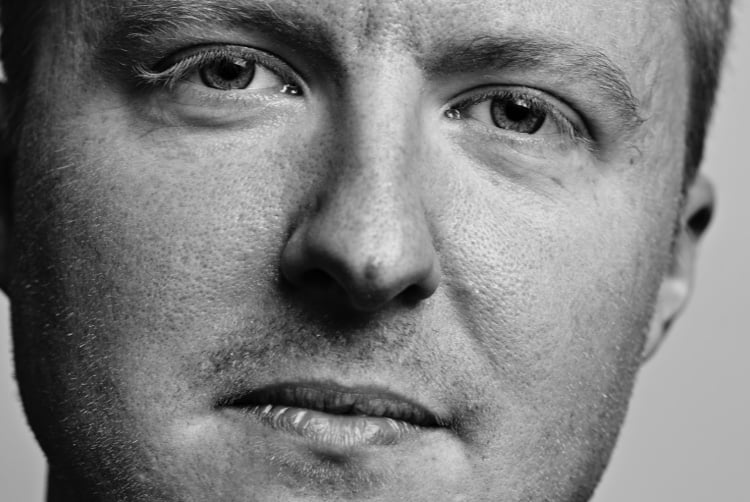 We took our time,
we thought differently,
we built beautifully.
Will Brackfield - designer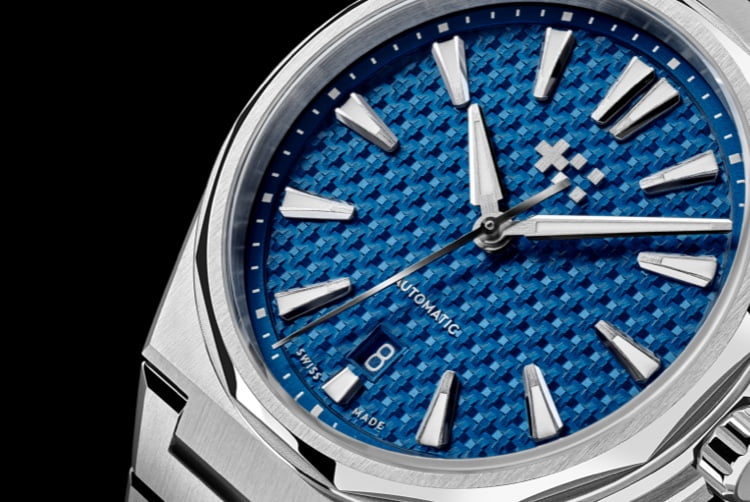 A dial to make you smile
The Twelve's three-dimensional pyramid pattern slyly references the twin-flags of the company logo and catches the light endlessly as your wrist moves. It comes in four great colours too.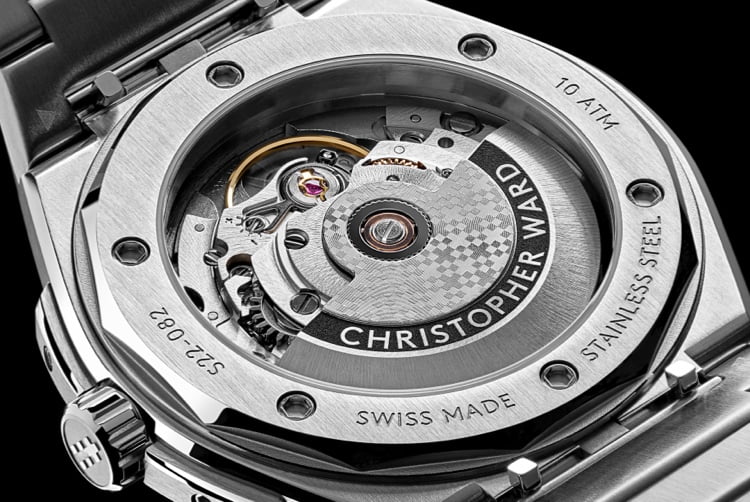 Rear window
An exhibition case back lets you admire the movement from the rear, while – in a playful tip of the hat to the Royal Oak – six large exposed screws hold down the 12-sided surround.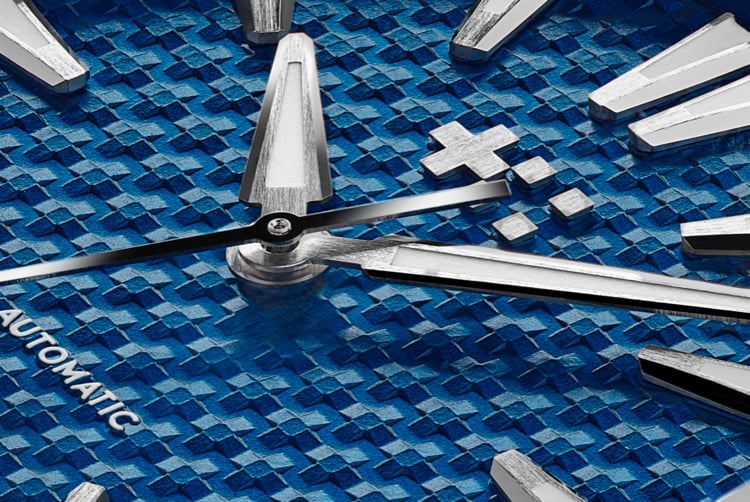 Love triangles
Even the hands and indices on the dial have been carefully reappraised, offering a riot of light-reflecting surfaces while using more understated and refined shapes than other Christopher Wards.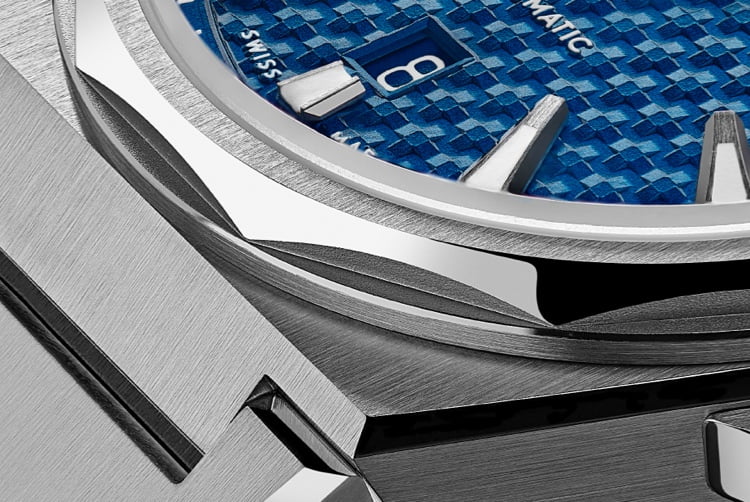 Detail is king
The stealth luxury represented by The Twelve requires every detail be given the utmost consideration. Look closely and you'll see three different finishes – sandblasting, polishing and linear brushing –
on the bezel alone.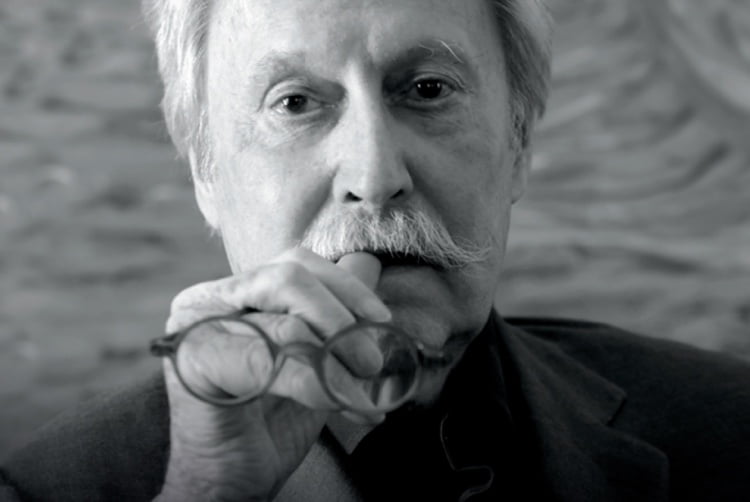 The 'Picasso' of watchmaking
Why the man behind Patek Philippe's Nautilus and the Audemars Piguet Royal Oak is horology's greatest designer.
Read the article