Our purpose
How we're supporting those fighting to preserve the planet and its people
Christopher Ward has always had a simple mission: to put premium mechanical watches within reach of as many people as possible.
We believe being a successful business transcends making products our customers love. We want a business that considers carefully the impact our products and activities have on people and the environment.
Many of our bestselling watches are inspired by the lands, seas and skies that explorers have dared to venture into: from deep-sea divers and submariners to Arctic adventurers and long-distance cyclists.
To date we've donated over £400,000 to charities and organisations including Blue Marine Foundation, the David Shepherd Wildlife Foundation and the International Red Cross that seek to preserve our planet,
alleviate the suffering of those displaced by war and offer opportunities to those who would typically be overlooked.
But that's only the start.
From 2022, we are committing to donate a substantial percentage of our annual profits to existing and new charity partners.
And we're not stopping there.
Innovation is at the core of everything we do. Now we're using it to make our business as planet-friendly as possible. Each CW watch box is EVA foam-free and made from 95 percent biodegradable materials, while our sleek #tide straps are produced from 100 percent recycled plastic.. We're also looking at how to make our shipping and postal services more environmentally-friendly.
We're not perfect by any means. But little by little, we're trying to make a difference.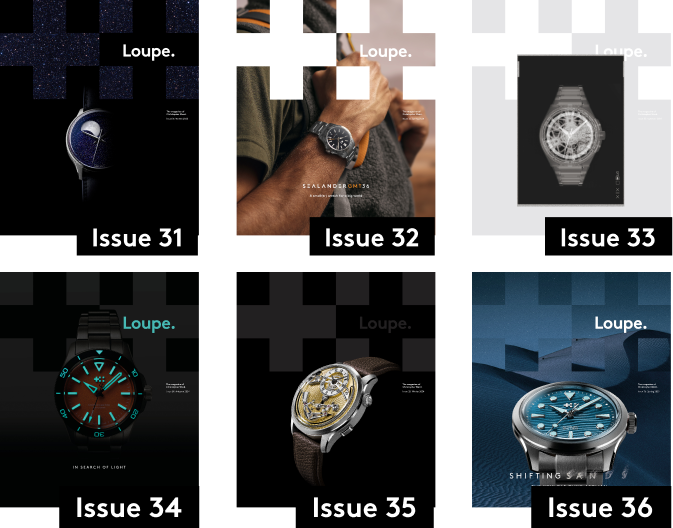 Sign up to Loupe magazine
Loupe is Christopher Ward's quarterly in-house magazine. If you want to know what's happening at CW (and you love great journalism), this is where to start. Alternatively, you can read all our back issues on your computer, tablet or phone.
Order your free copy
Read Loupe online